Cleartest Influenza Test
Article number: C3 19012-5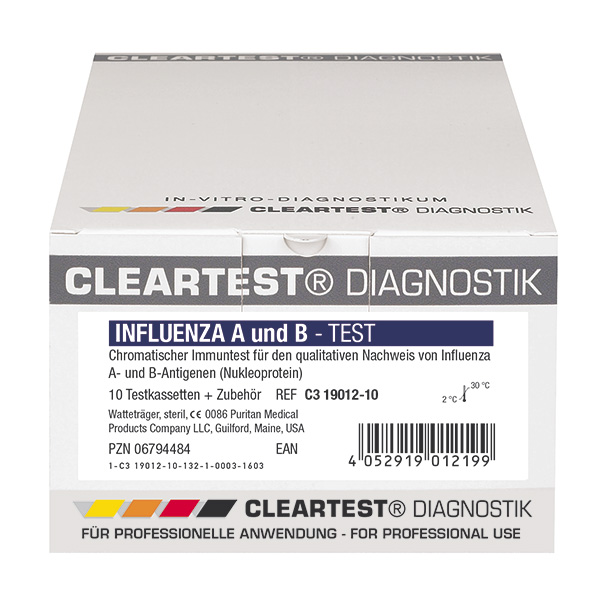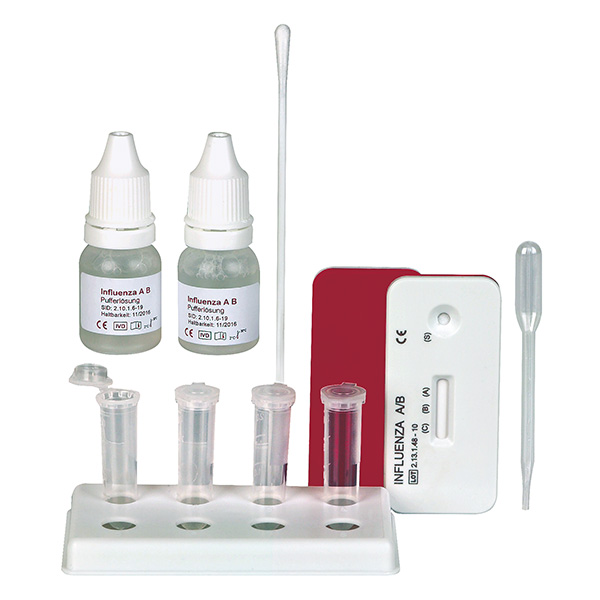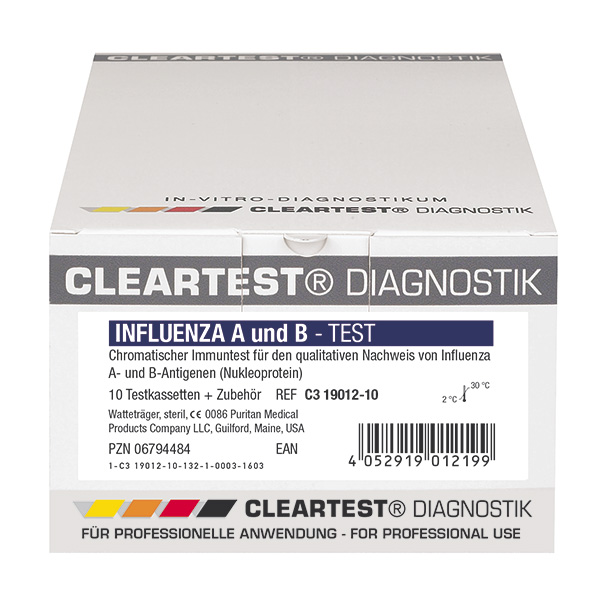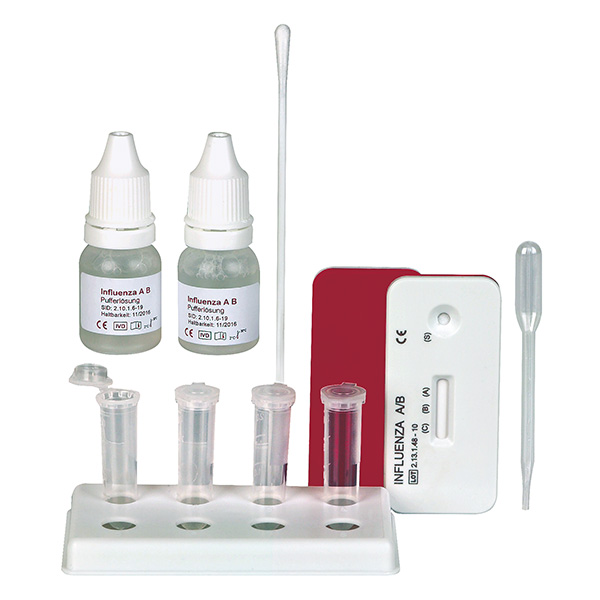 INFLUENZA ANTIGENE TYPE A AND B RAPID TEST
Free shipping from € 100 excl VAT (only NL)

If ordered in stock before 3 pm, shipped the same day

Both for the professional and the consumer

Discounts of up to 25% for practitioners or general practice centers

Your practice can order on account
Cleartest Influenza Test
Rapid, chromatographic immunoassay for the qualitative detection of Influenza A and B antigenes in nasal swaps. The test also gives positive result at different influenza-A subtypes including H1N1 (pig flu), H3N2 and avian influenza subtypes as H5N3, H7N3, H9N2 and H5N1.
Result after 10 minutes.
Storage at 2 - 30 °C
Examination material: nose swabs
Reviews for:
Cleartest Influenza Test
This product has no reviews yet.
Related products
Make sure to take a look at these related products