Welch allyn connex spot monitor with 30 minutes RR measurement with tripod
Article number: 71XX-2 + 7000-MS3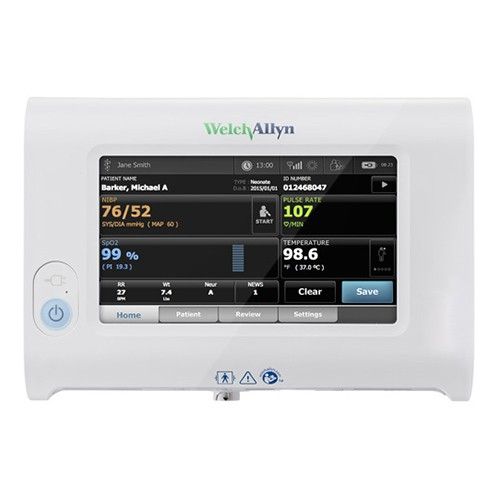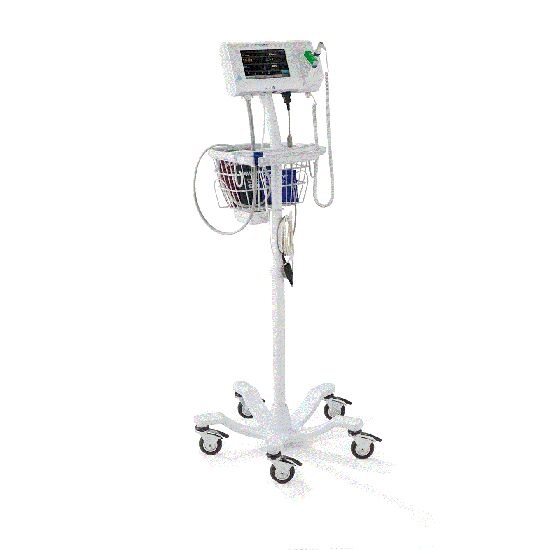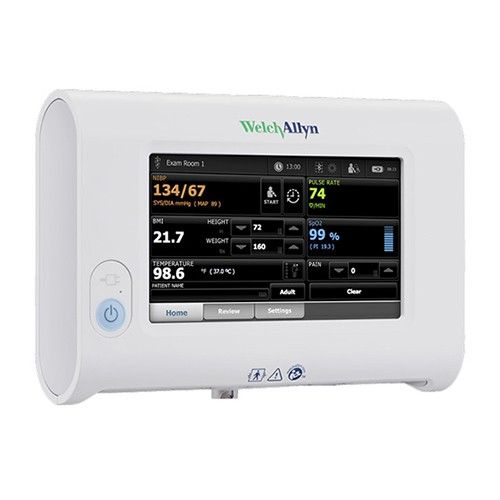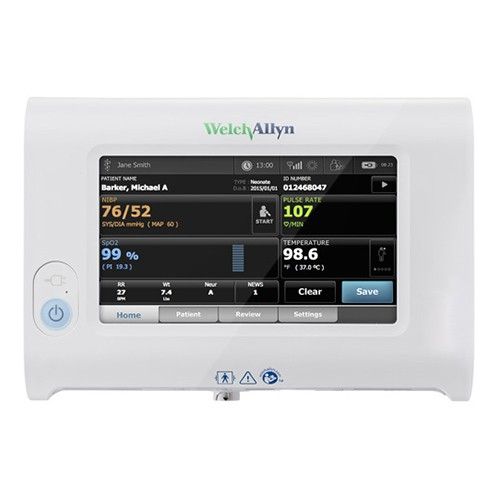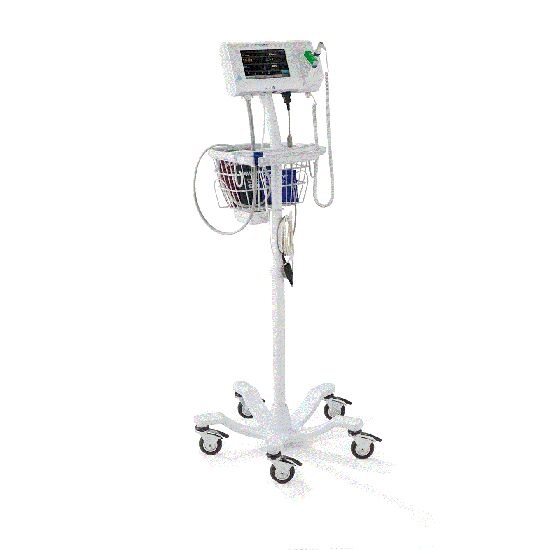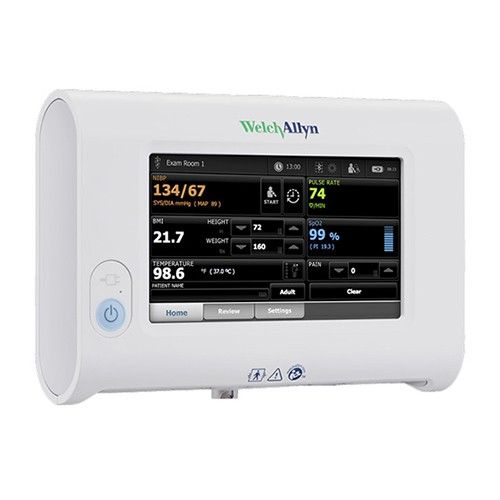 Measure blood pressure 5 times in half an hour?
Free shipping from € 100 excl VAT (only NL)

If ordered in stock before 3 pm, shipped the same day

Both for the professional and the consumer

Discounts of up to 25% for practitioners or general practice centers

Your practice can order on account
Welch allyn connex spot monitor with 30 minutes RR measurement with tripod
The Connex Spot monitor 7100 contains a blood pressure monitor that uses Welch Allyn SureBP technology.
30 minutes blood pressure monitor:
On the full color touch screen, the output can be set completely as desired. The measurement is automatic and several measurements can be set per time unit (for example half an hour). The CSM 7100 is mobile for use thanks to a built-in lithium ion battery and has a connection for a barcode scanner.
Option: the monitor is available with a built-in:
oxygen saturation meter: Nonin SpO2 saturation meter and / or
professional ear thermometer: NIBP ThermoScan® PRO 6000.
Properties:
dimensions: 24 x 40 x 20 cm (HxWxD)
weight: 3.25 kg
collects a complete set of vital patient symptoms
reduces vital documentation errors
improves staff efficiency
improves the accuracy of the hypertension diagnosis
15 second blood pressure measurement
connection with external data systems
registration of multiple automatic measurements
analysis and determination of average blood pressure
suitable for spot check or monitoring with alarm function.
optional: 25091 - Welch Allyn Connex Spot Classic rolling tripod.
Optional: Software from Medisch Vakhandel, with this you can load standard settings for your 30-minute measurements via a USB so that all settings are immediately correct. The software will be sent to you via e-mail.
Literature:
The end of the normal practice blood pressure measurement?
General Practitioner & Science 58 (2) February 2015.
Reviews for:
Welch allyn connex spot monitor with 30 minutes RR measurement with tripod
This product has no reviews yet.