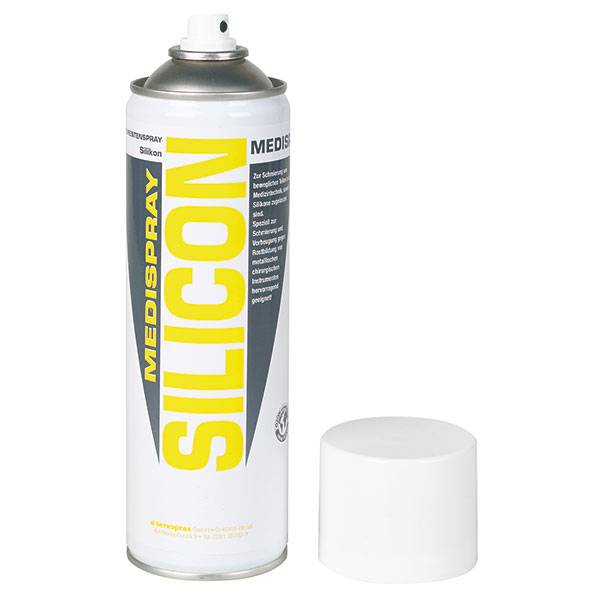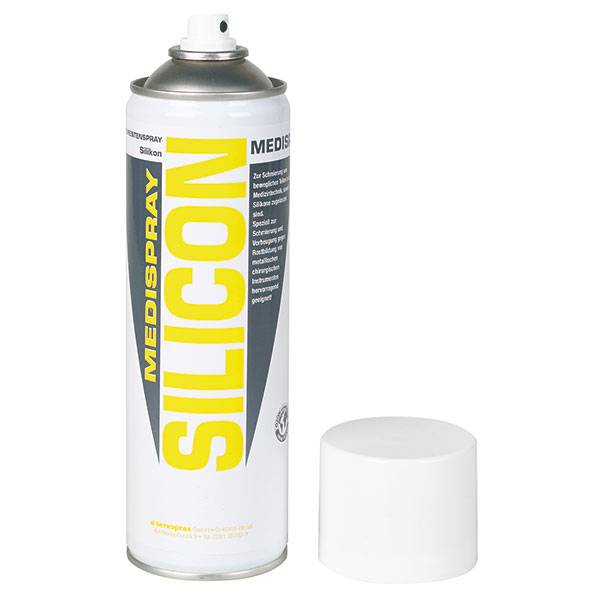 Free shipping from € 100 excl VAT (only NL)

If ordered in stock before 3 pm, shipped the same day

Both for the professional and the consumer

Discounts of up to 25% for practitioners or general practice centers

Your practice can order on account
Medispray silicone spray
500 ml, spray can; CFC-free spray.
Intended use:
Maintenance ear spray; Regularly spraying the inside of the ear syringe with silicone spray is recommended to keep this spray fine and supple.
For the lubrication of movable parts in medical equipment, where the use of silicones is permitted. Especially suitable for the lubrication and prevention of corrosion on metals, surgical instruments.
It is also a reliable lubricant for rubber and plastic products. The Medispray silicone spray SHOULD NOT be used on instruments intended for invasive use (eg endotracheal tubes)!
Reviews for:
Medispray silicone spray
This product has no reviews yet.