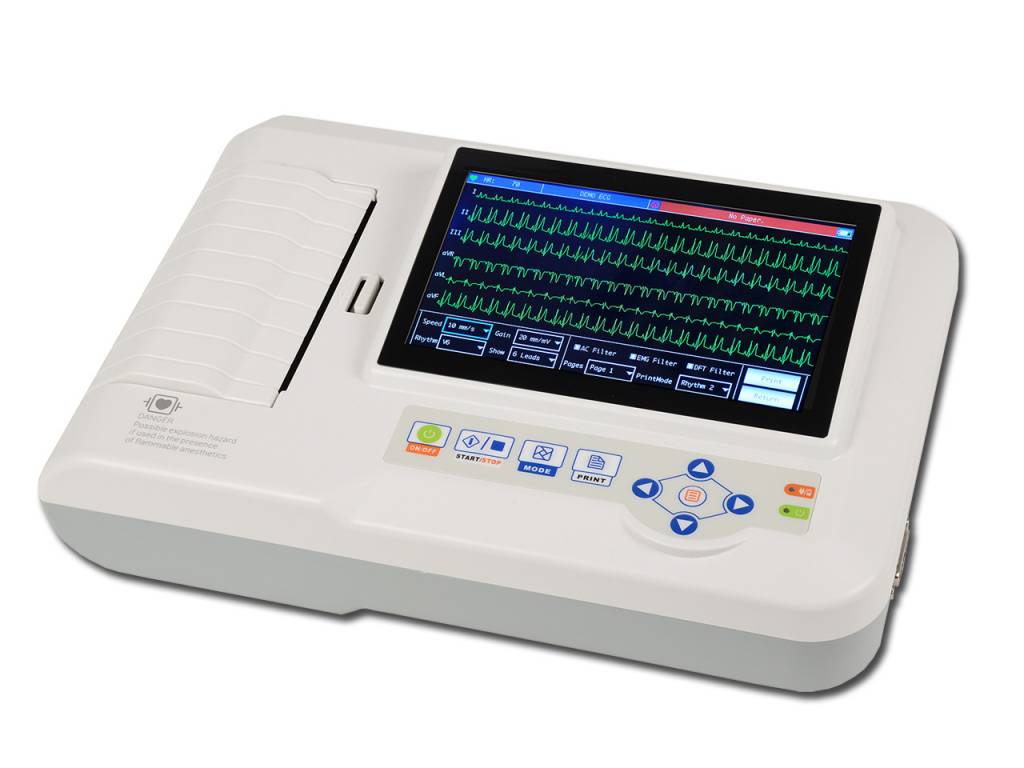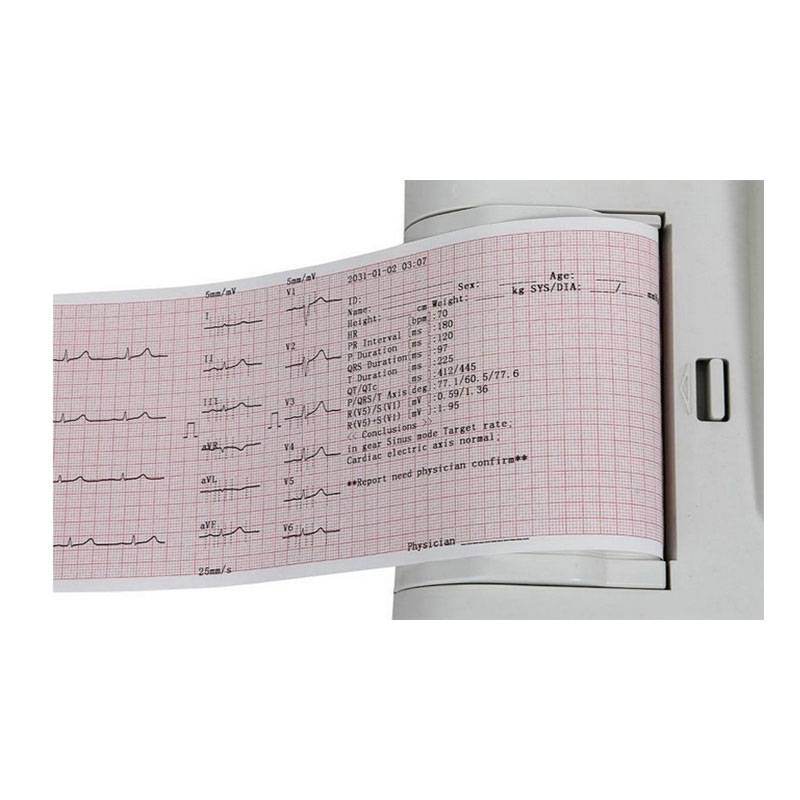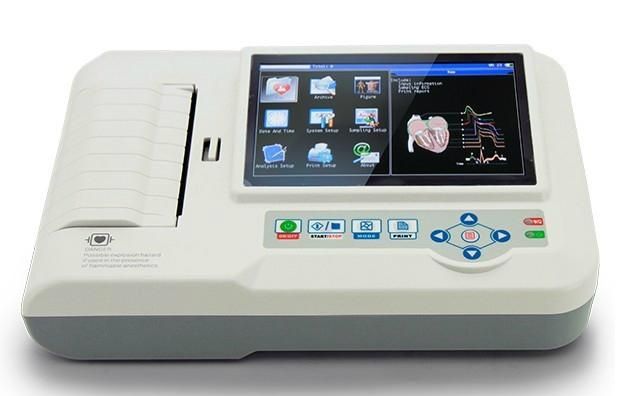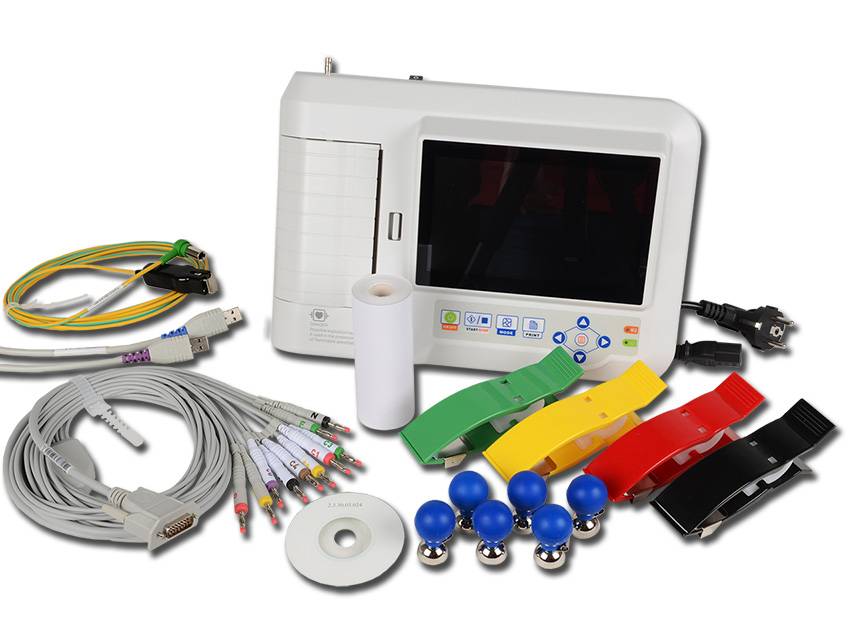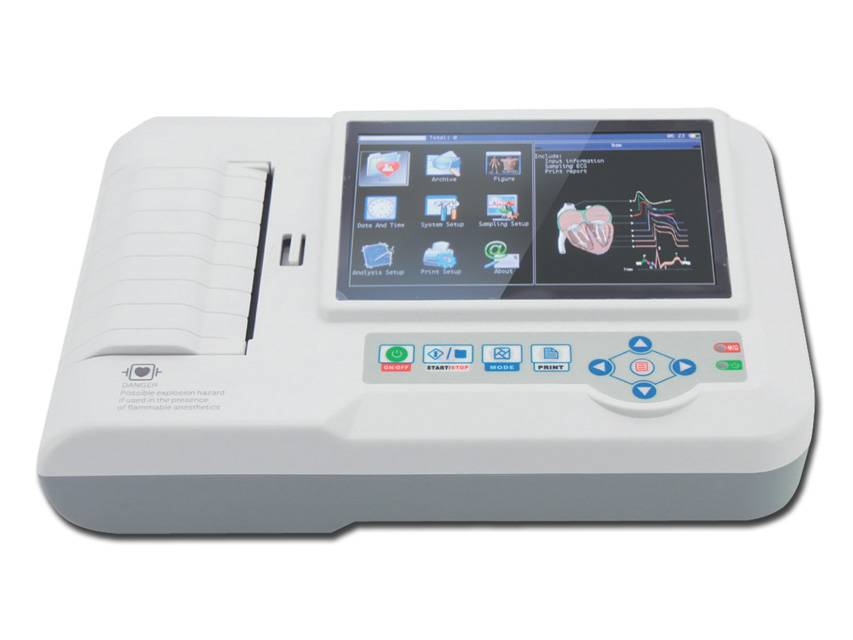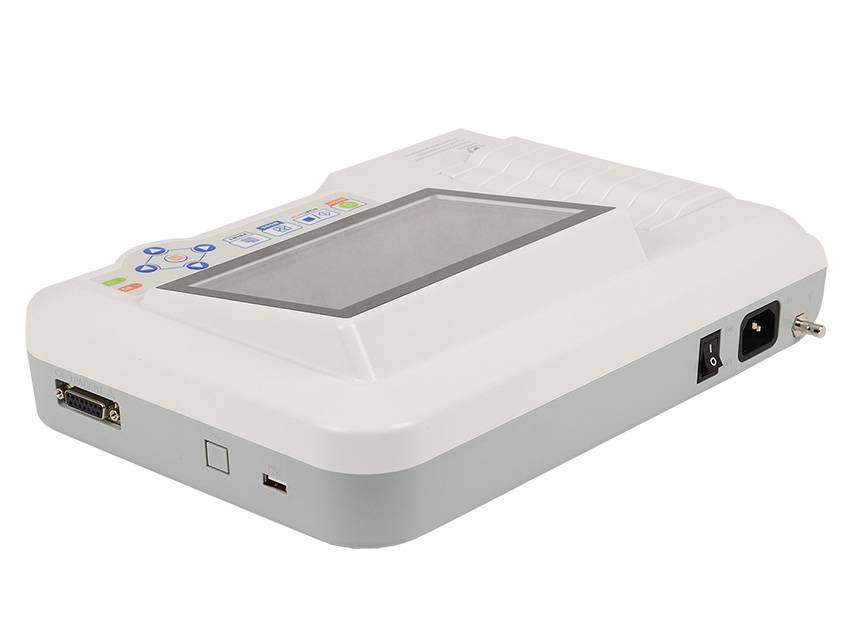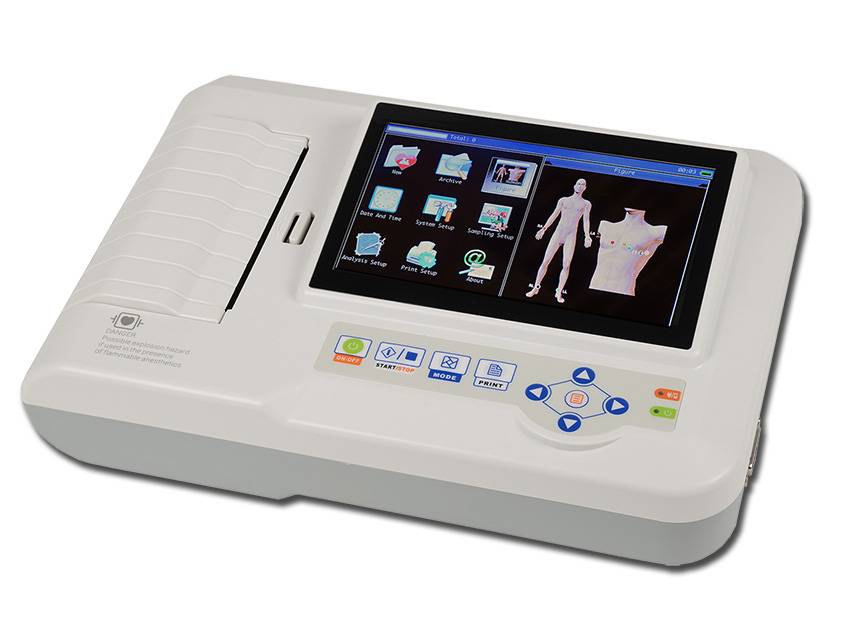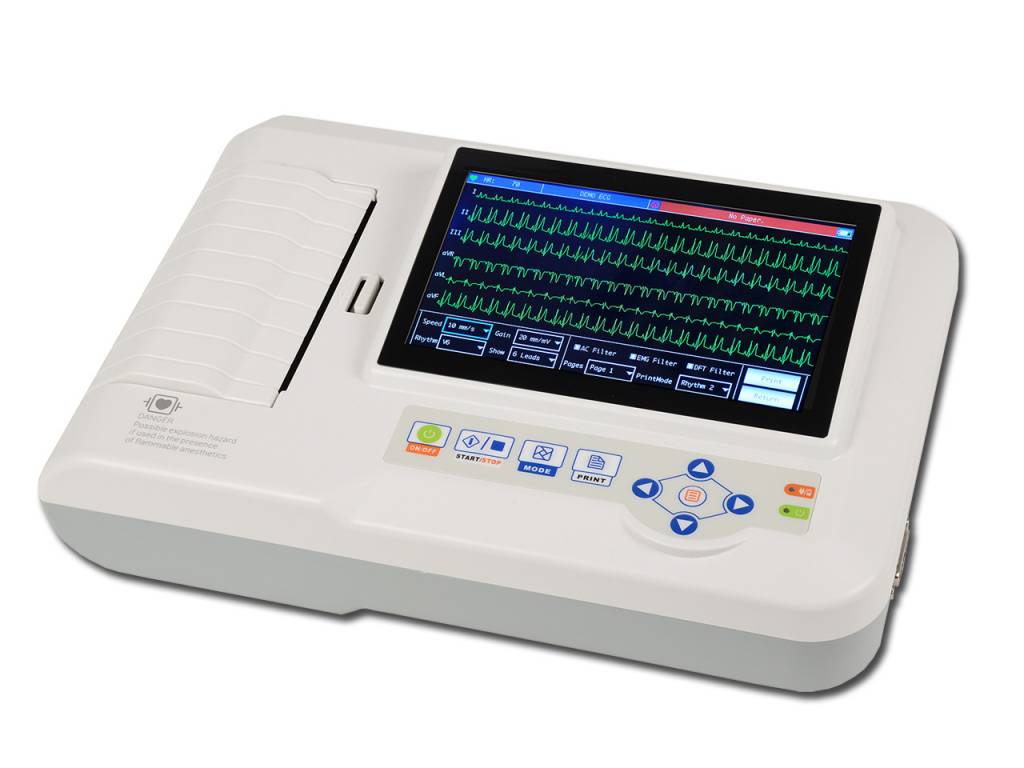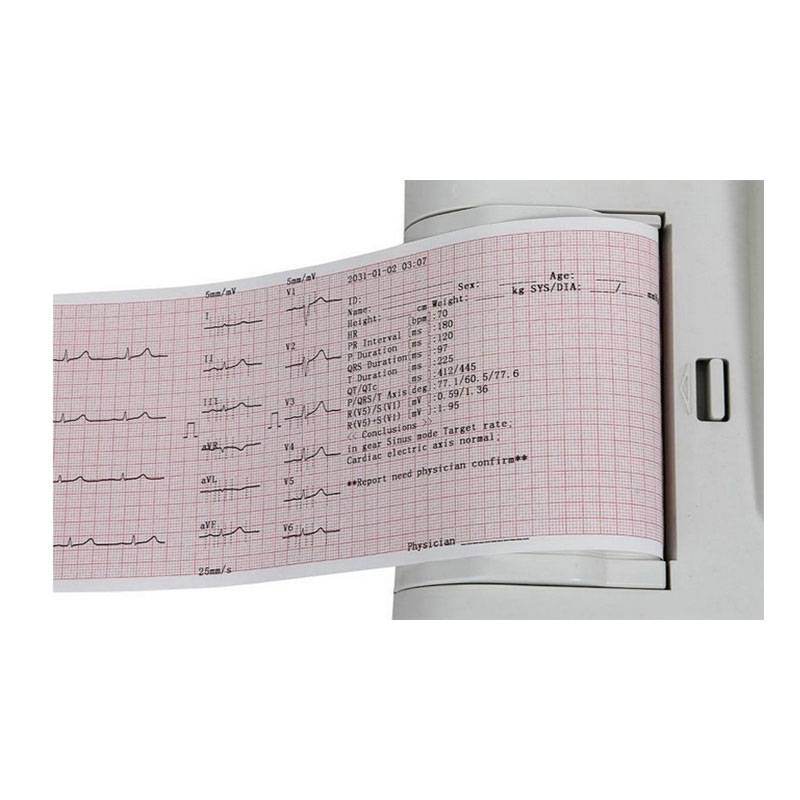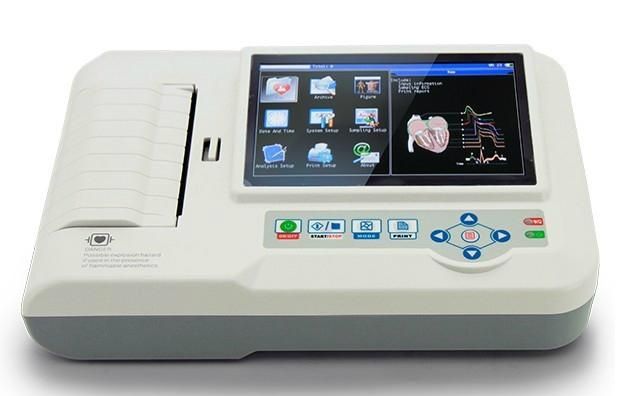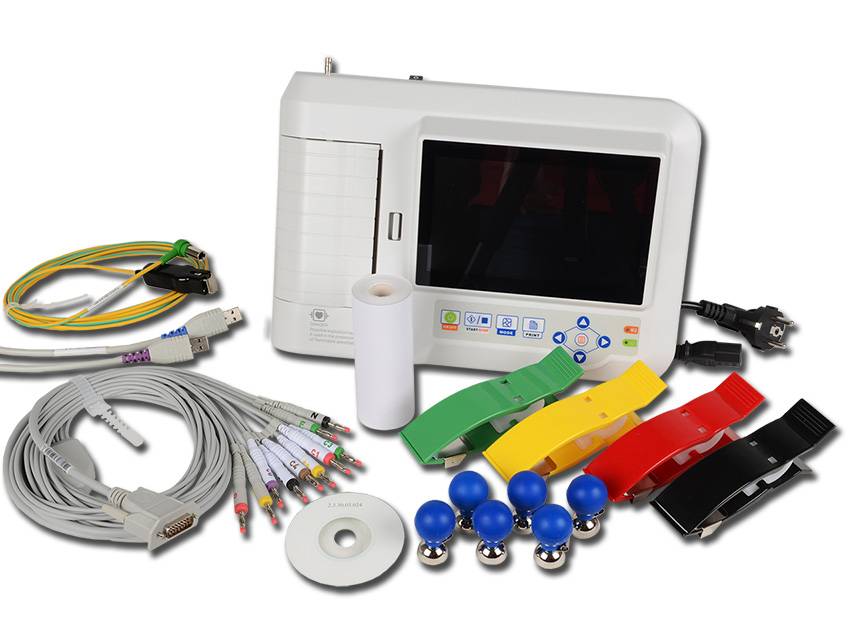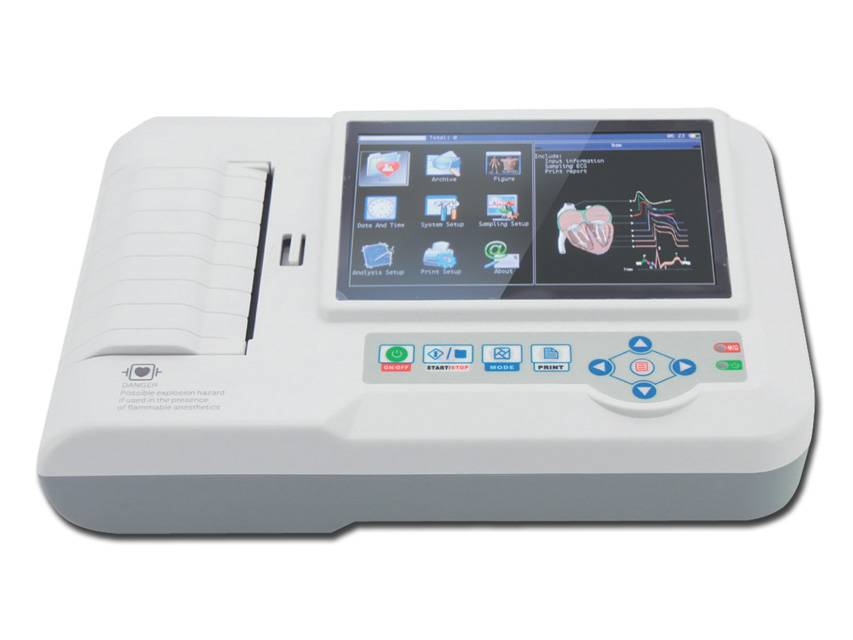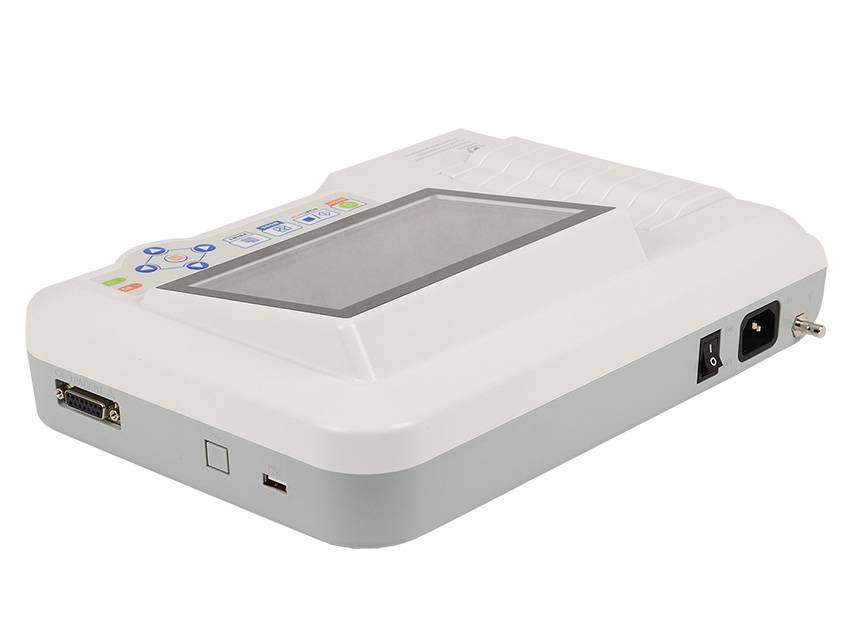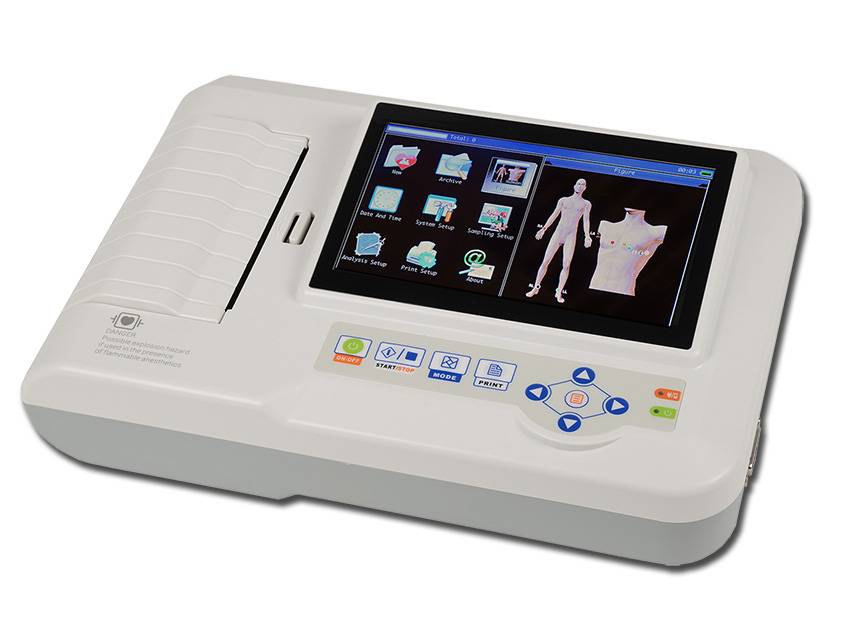 Digital Isolation Technology
Free shipping from € 100 excl VAT (only NL)

If ordered in stock before 3 pm, shipped the same day

Both for the professional and the consumer

Discounts of up to 25% for practitioners or general practice centers

Your practice can order on account
Contec 600G ECG 12 leads
Product features:


7 "TFT colour LCD touch screen
12 leads display simultaneous
Digital Isolation Technology and Signal Processing solution, digital filter
Patient management, name, age and ID, Detailed Analysis Report
Built-in rechargable lithium battery
Thermal Printing System
Prints up

to 90 minutes

ECG Sync software, USB connection to PC and built-in memory can store more than 1000 ECGs
Auto-measurement, auto-analysis and auto-interpretation
Internal software: GB, FR, IT, ES, DE, TR, PL, PL, RU, KZ
PC software: GB. Manual: GB, IT
USB connector allows real-time transmission to PC, remote data analysis and diagnosis, management and printing via a PC. 

Technical specifications:
Safety: Class I
Standard 12 leads
Patient leakage current
Sampling rate: 1000Hz
A/D conversion: 12bit
Frequency 0.05Hz ~ 150 Hz (-3 dB ± 0.4 dB)
Time constant:> 3.2s
CMRR:> 60dB,> 100dB (Add Filter)
Enduring polarization: ± 500mV voltage
EMG interference filter: 25Hz / 35Hz (-3dB)
AC filter 50Hz / 60Hz (= 20dB)
Recording mode: Thermal Printing System (32 points / mm)
Recording paper: 110mm x 20m
Sensitivity: 2.5, 5, 10, 20, 40 mm / mV
Paper speed:

25 mm / s, 50 mm / s

Manual recording: 5, 06:25, 10, 12.5, 25, 50, 100 mm / mV
AC: 110-220V, 50/60 Hz
DC: 7.4V, 3700 mAh rechargable lithium polymer battery
Fuse: 2* F5 × 20mm AC delay; T250mA / 250V (Power supply: 220V)
Size: 315 x 215 x 77 mm
Weight 1.7kg
Standard accessories:
ECG cable - 1 set
Electrode clamp - 1 set
Chest electrodes - 1 set
Grounding cable
Power cable
Paper roll
USB connection and PC software
Reviews for:
Contec 600G ECG 12 leads
This product has no reviews yet.