Braun ThermoScan 7 IRT6520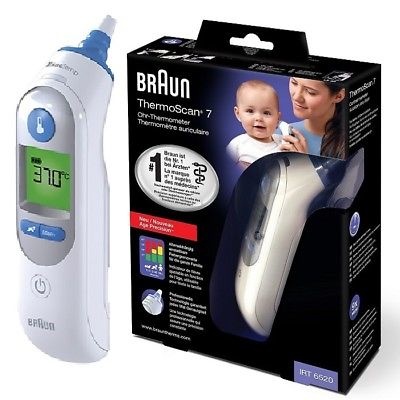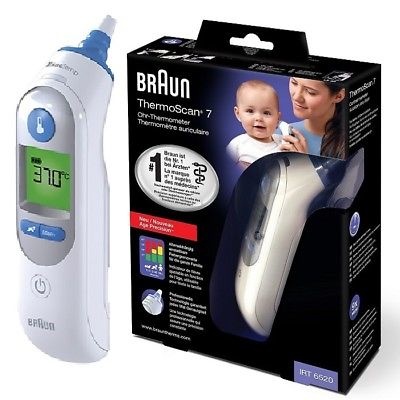 The Braun ThermoScan® 7 with Age Precision®
Free shipping from € 100 excl VAT (only NL)

If ordered in stock before 3 pm, shipped the same day

Both for the professional and the consumer

Discounts of up to 25% for practitioners or general practice centers

Your practice can order on account
Braun ThermoScan 7 IRT6520
The Braun ThermoScan® 7 with Age Precision® IRT6520
To give you more confidence when interpreting the body temperature of children, Braun has developed the ThermoScan® 7 (IRT6520) with patented Age Precision® technology.
 
The colour coded display assists you, based on the age of the child, to correctly interpret the results so you can act accordingly.
 
With the ThermoScan® 7 you choose the top thermometer brand for doctors. Thanks to its patented pre-heated point the Braun ThermoScan®-ear thermometer is already considered the benchmark for accuracy. Used and recommended by many doctors all over Europe. The measuring area can cool down due to the tip of other thermometers causing inaccurate results. The tip of the ThermoScan® can be heated before use allowing for professional accuracy. In addition, the ExacTemp®-assistance system will confirm that the tip is in the correct position and that a measurement has been done correctly via light and a sound signal.
 
Thanks to new technology, the Braun ThermoScan® 7 with Age Precision® Braun gives you even more certainty when interpreting body temperatures.
 
Reviews for:
Braun ThermoScan 7 IRT6520
This product has no reviews yet.