Heine wall unit and 200 beta 400 LED otoscope beta200 led ophthalmoscope a-095.12.208
Article number: A-095.12.208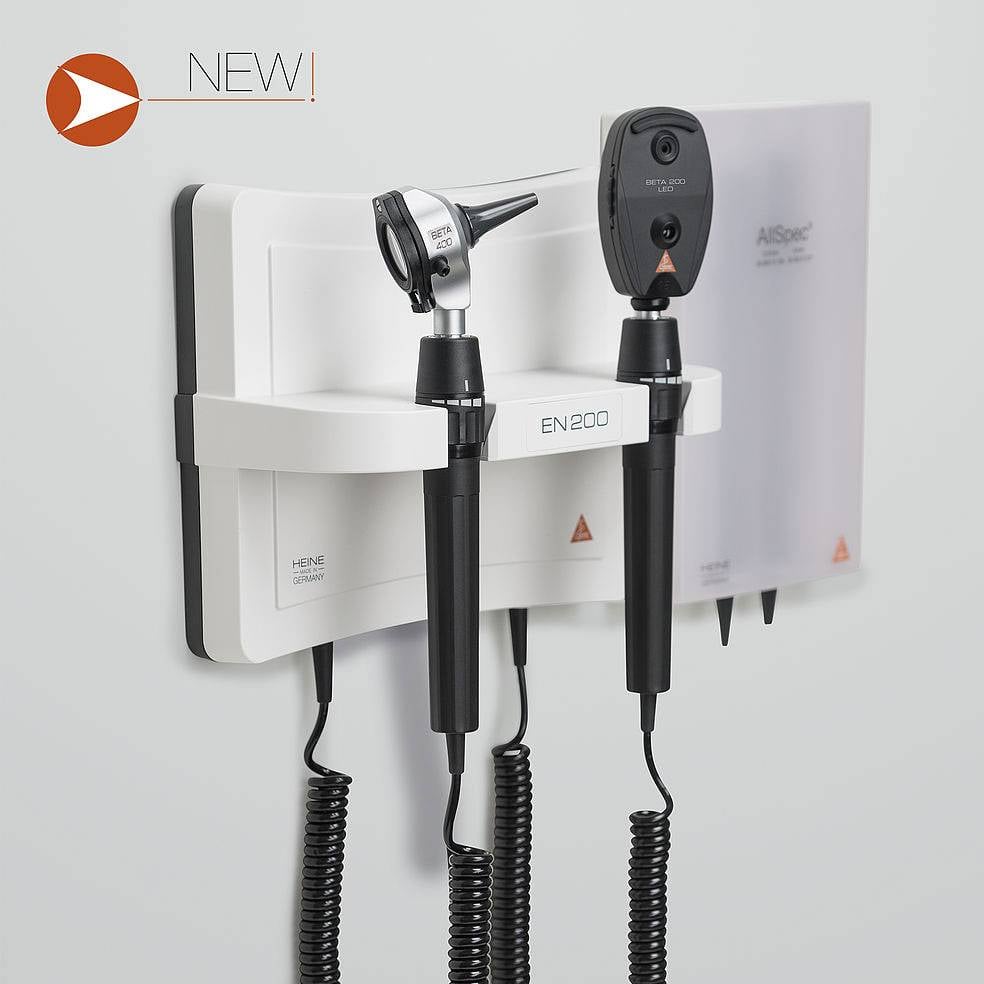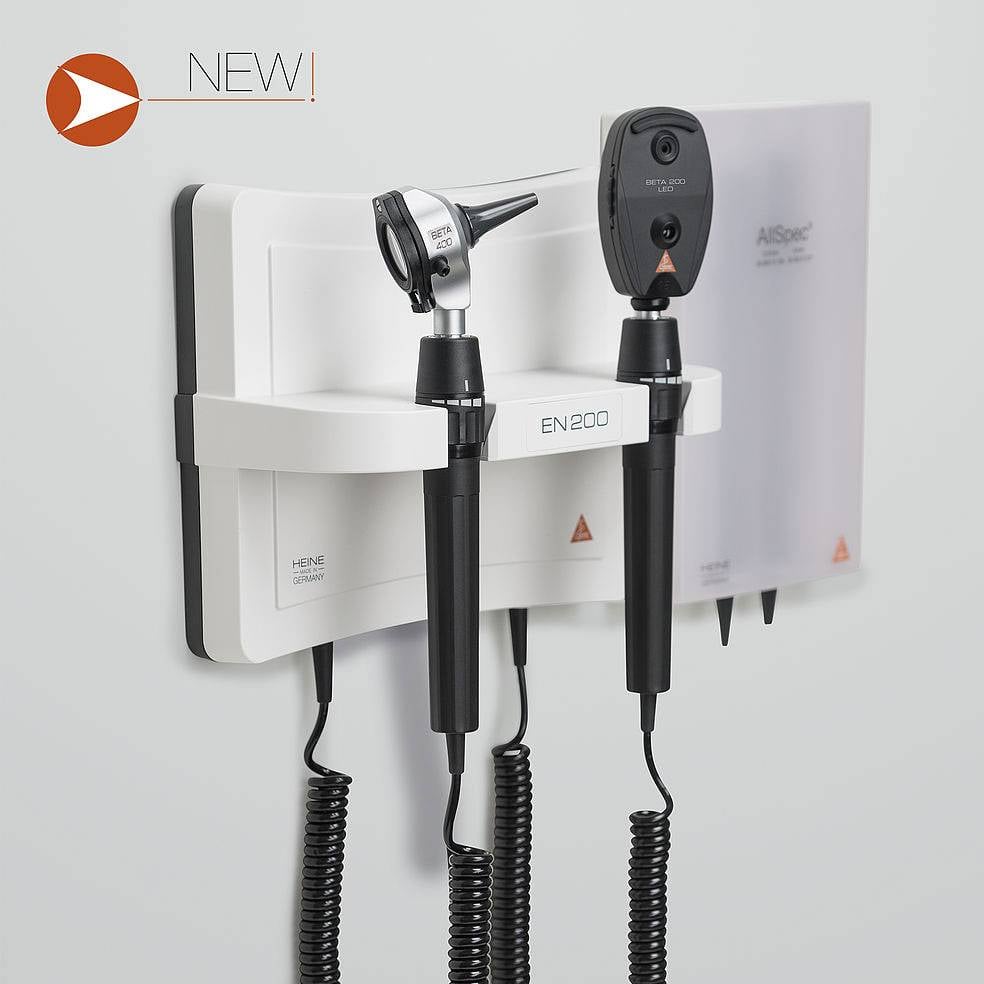 BETA 400 LED FO Otoscoop + BETA 200 LED HEINE BETA 200 LED Ophthalmoscoop
Free shipping from € 100 excl VAT (only NL)

If ordered in stock before 3 pm, shipped the same day

Both for the professional and the consumer

Discounts of up to 25% for practitioners or general practice centers

Your practice can order on account
Heine wall unit and 200 beta 400 LED otoscope beta200 led ophthalmoscope a-095.12.208
Your diagnostic tools at your fingertips in a practical modern place. Your instruments are ready for use and charging. The softstart ensures protection and thus prolonging the life of the lamps. The modern design without buttons is easy to clean, and contributes to a hygienic care environment.
This set includes a Heine BETA 400 LED otoscope and a Heine BETA 200 LED ophthalmicoscope.
Easy to use
The preset brightness of the lamp remains the same every time the instrument is used. The brightness is adjustable instantly between 33% and 100%. There can be 2 instruments at a time.
Energy efficient:
The Heine EN200 is energy efficient by the automatic on / off switch. This results in 58% less power consumption compared to the EN100 predecessor.
Features:
Simultaneous use of 2 instruments
Automatic on-off function with soft start
Suitable for LED and halogen instruments
Brightness adjustable (33-100%)
Brightness remains set to the desired level, even after switching off
Equipped with USB connection for connection with EN200 blood pressure gauge
Colour White
Dimensions: 180 x 234 x 99 mm (hxbxd)
Reviews for:
Heine wall unit and 200 beta 400 LED otoscope beta200 led ophthalmoscope a-095.12.208
This product has no reviews yet.