Amplivox Otosure PC based Automatic Audiometer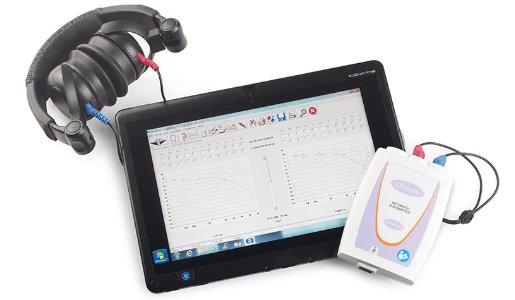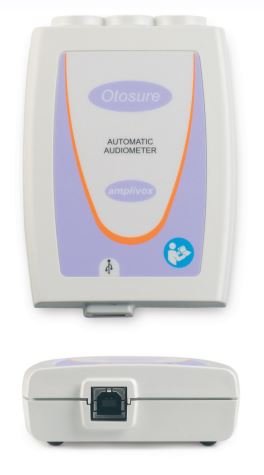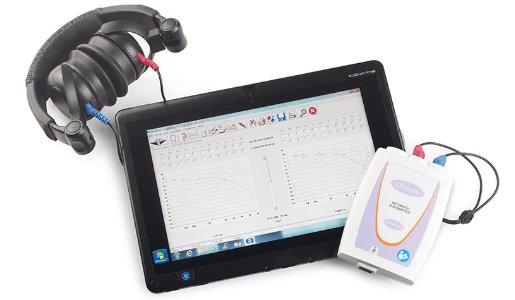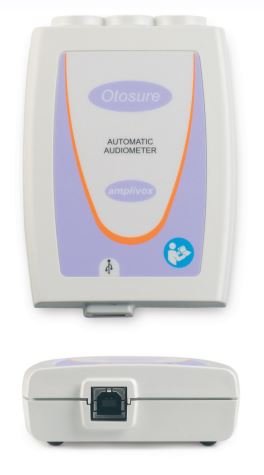 The Amplivox Otosure is a PC-based automatic audiometer that provides a pro-active and portable solution to satisfy audiometric screening requirements. Lightweight and pocket sized, it is ideal for mobile requirements
Free shipping from € 100 excl VAT (only NL)

If ordered in stock before 3 pm, shipped the same day

Both for the professional and the consumer

Discounts of up to 25% for practitioners or general practice centers

Your practice can order on account
Amplivox Otosure PC based Automatic Audiometer
The Amplivox Otosure is a PC-based automatic audiometer that provides a pro-active and portable solution to satisfy audiometric screening requirements.

Technology
Incorporating digital technology, high quality standard audiometric connections and USB connectivity, the Amplivox Otosure provides a reliable and robust 'plug and play' solution that can be used with desktop PC's, laptops and, or PC tablets running the Windows® operating system. User definable test options provide a customisable solution and the Otosure can also interface to a number of leadingOH database applications.

Pro-active
All tests can be reviewed in real time and on-screen comparisons can be made with previous results. The Amplivox Otosure also has a user definable recall function and extensive data analysis features that enable 'at risk' individuals and user defined groups to be identified and monitored.

Portability
Pocket sized and a weight of just 165g provide an extremely portable audiometer that can be used for both static and mobile requirements. The Amplivox Otosure is a very cost effective solution for the provision, storage and management analysis of audiometric test results.
Output/input data
Frequency range (Hz): 125, 250, 500, 1K, 1K5, 2K, 3K, 4K, 6K, 8K
Frequency accuracy: <1%
Distortion: <2%
Output level range: -10dBHL to 100dBHL (max)
Output level accuracy: ±3dB
Test modes: Computer Manual
Output level step size: Computer; 5dB Manual; 5dB
Threshold level: Computer; 5dB Manual; 5dB

System requirements
Operating system: Stand alone PC with Windows XP or higher
Disc drives: CD and hard disc drive
Memory: Internal memory and available disc space as required by the PC operating system
Software: The programme will be supplied on a CD
Interface: USB Physical data
Power: Via USB connection from PC
Dimensions (mm): 120 x 86 x 28 high
Weight: 165 grams
The Amplivox Otosure conforms to the relevant clauses of the following standards. Safety: IEC 60601-1
EMC: IEC 60601-1-2 Audiometric: IEC 60645-1 CE mark: Complies to EU Medical Device Directive

Equipment
Standard equipment
Audiometric headset
Patient response switch
Operation manual (CD)
USB cable
Custom-designed carrying case
PC not included
Carrying case For domiciliary use, the Amplivox Otosure is supplied with a carrying case, designed to accommodate the audiometer and all accessories.
Reviews for:
Amplivox Otosure PC based Automatic Audiometer
This product has no reviews yet.