Pharmachemie Miconazole nitrate cream - 30 grams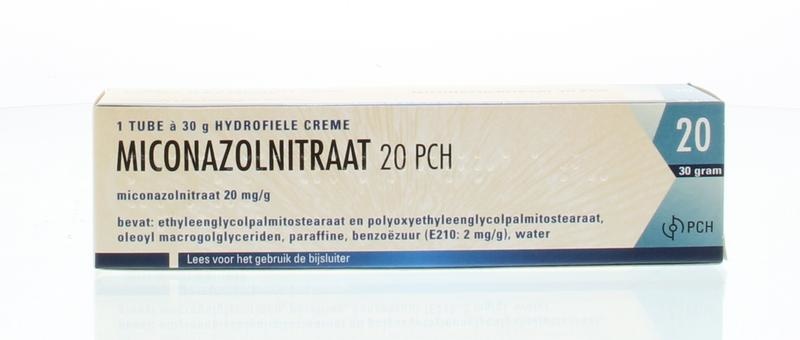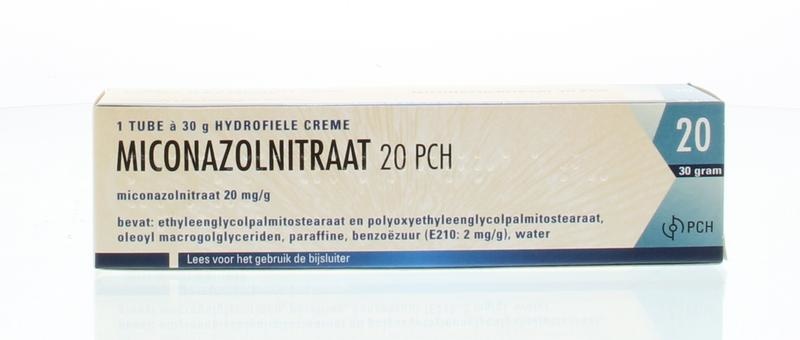 Ensure that fungi are killed
Free shipping from € 100 excl VAT (only NL)

If ordered, in stock during business days before 3 pm, shipped the same day

Both for the professional and the consumer

Discounts of up to 25% for practitioners or general practice centers*

Your practice can order on account
Pharmachemie Miconazole nitrate cream - 30 grams
USE IT WITH
In infections of the skin and nails caused by miconazole nitrate sensitive
molds and yeasts.
Miconazole nitrate belongs to the group of antifungals. These agents ensure that fungi are killed.
NOT FOR USE WITH
You are allergic to any of the ingredients in this medicine.
Read the instructions before use.
DOSAGE AND METHOD OF USE
If your doctor does not prescribe otherwise, the use is as follows:
Skin infections
Apply a small amount of cream to the affected area of skin once or twice a day and spread it thinly. When treating infections of the feet, it is recommended at the same time and as
after treatment sprinkle a little Miconazole nitrate 20 PCH, powder on the injury, especially between the toes, and possibly also in the stockings and shoes. Treatment should be continued uninterrupted until the skin lesion has completely disappeared (usually after two to five weeks).
nail infections
Cut the infected nails as short as possible. Spread a little cream on the infected nail once or twice a day and cover the nail with a non-perforated adhesive plaster. The
Continue treatment, even after the infected nail has loosened (usually after two to three weeks), until regrowth of a healthy nail and complete healing has occurred (usually after approximately 32 weeks).
Note: Daily washing of the infected areas is necessary.
If you notice that Miconazole nitrate 20 PCH is too strong or too weak, talk to your doctor or pharmacist.
You should not use the hydrophilic cream and the Miconazole 20 PCH, powder for more than 14 days without consulting a doctor.
PRESCRIPTION
Read the package leaflet before use


REGISTRATION DATA
Category: Skin recovery
ZI number: 13810014
EAN code: 8711218022754
RVG number: 15382
MEDICINE
Note: this is a medicine only available through Pharmacy and Drugstore (UAD). We recommend that you only use this product if you are well informed.


MORE INFORMATION
For more additional information, please refer to:
Reviews for:
Pharmachemie Miconazole nitrate cream - 30 grams
This product has no reviews yet.