QuikRead GO CRP + Hb go kit with capillaries, 50 pieces
Article number: OD-140068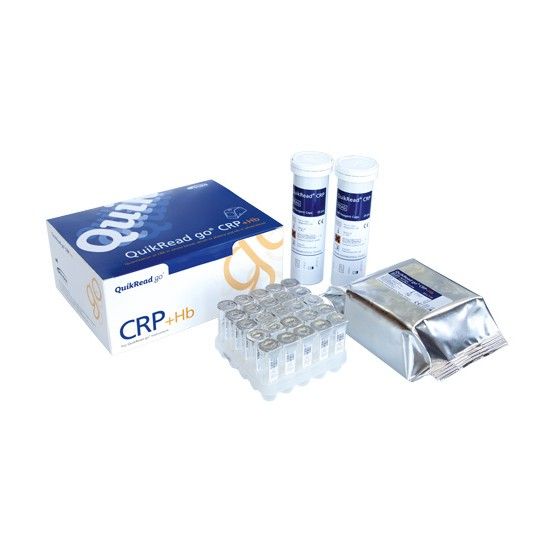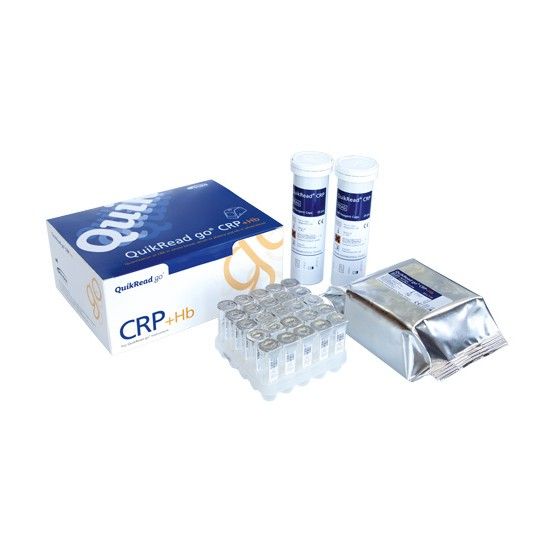 QuikRead go + Hb CRP test is a reliable and ...
Free shipping from € 100 excl VAT (only NL)

If ordered in stock before 3 pm, shipped the same day

Both for the professional and the consumer

Discounts of up to 25% for practitioners or general practice centers

Your practice can order on account
QuikRead GO CRP + Hb go kit with capillaries, 50 pieces
QuikRead go + Hb CRP test is reliable and easy to use. It used for the quantitative measurement of C-reactive protein (CRP), and hemoglobin (Hb). The system is designed for diagnosis and treatment in primary health care to provide better support by providing valuable information during the consultation. The CRP test is carried out with the help of the QuikRead go POCT analyzer. Measurement of CRP is useful in the clinical treatment of a patient with symptoms of an infection.
Hemoglobin measurement provides important information about the condition of the patient. Changes in hemoglobin concentrations give an image in a variety of medical conditions. Thus, a hemoglobin measurement is one of the most widely used test.

Features and benefits of the QuikRead go CRP + Hb test:

One analysis, two results:
Reliable CRP and hemoglobin results in a single analysis (blood samples)
No need to use two separate tools for different parameters
CRP measuring range 5-200 mg / l and Hemoglobin 50-245 g / l (whole blood samples)

Patient-friendly:
Two results with only one sample
Easy to use
No manual steps
Simple procedure
Automatic correction for hematocrit CRP results
 
This product should immediatly be stored in a refridgerator when received for preservation.
Reviews for:
QuikRead GO CRP + Hb go kit with capillaries, 50 pieces
This product has no reviews yet.