Leukosan Adhesive tissue glue 10 x 0.36 ml purple
Article number: G9 72541-01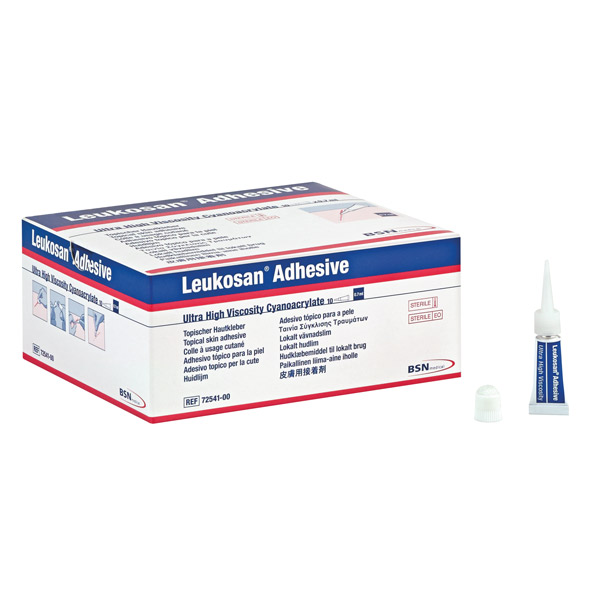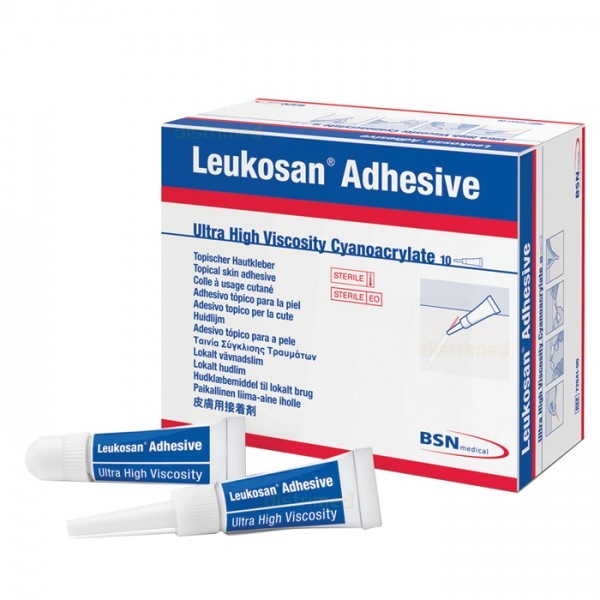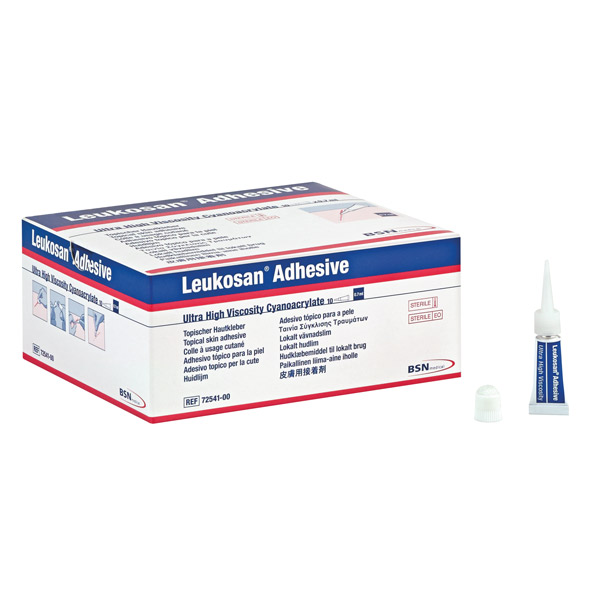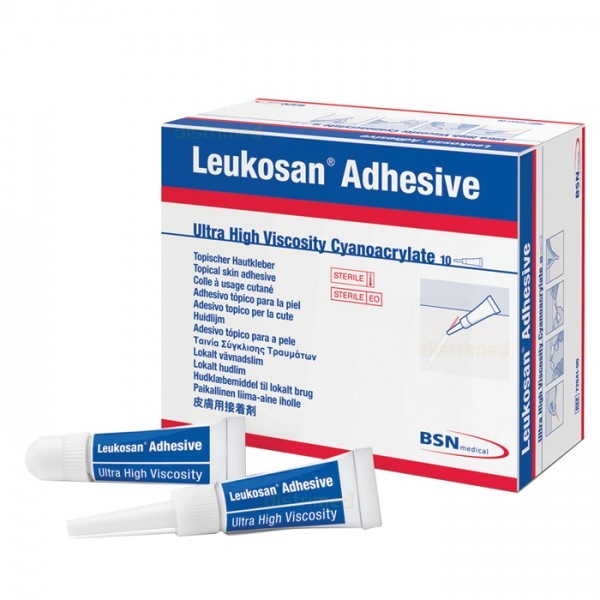 Violet skin glue packed in ampoule
Free shipping from € 100 excl VAT (only NL)

If ordered, in stock during business days before 3 pm, shipped the same day

Both for the professional and the consumer

Discounts of up to 25% for practitioners or general practice centers

Your practice can order on account
Leukosan Adhesive tissue glue 10 x 0.36 ml purple
Sterile skin adhesive with ultra-high viscosity
Cutaneous closure of superficial wounds or surgical incisions previously sutured at the level of the subcutaneous plane. Leukosan® Adhesive brings all the benefits of conventional fabric adhesives in an innovative aluminum tube. Excellent for precise wound closure procedures.
Aluminum tube:
- Intuitive operation requires little training
- Convenient and exact dosage
- Prevents the risk of injury
- No retraction of adhesive in the applicator

Each tube comes with two alternative applicator tips in a sterile bag
Ultra-high viscosity: precise application:
- Ultra-high viscosity ensures exact and easy application
- Leukosan Adhesive stays in place even in tricky areas
- One coat is sufficient to provide a strong, reliable wound closure
- Express polymerization within seconds
- Polymerization is caused by skin moisture without additional activators.
Flexibility of action: reliability in all cases:
Once applied, Leukosan® Adhesive turns into a highly flexible, protective film on the skin's surface. It absorbs tension (for example, during edema phase), flexes with the skin and will not break or become brittle prematurely. This not only ensures secure fixation of the wound edges, but also provides a durable antimicrobial and water resistant barrier, resulting in lower risk of infection and better patient comfort.
No exothermic reaction: no discomfort:
Children, in particular, are often irritated by the uncomfortable feeling of heat after applying skin adhesives.
Advantages of Leukosan Adhesive Skin Glue:
- Ultra-high viscosity: quick, easy and safe to apply, 1 layer is sufficient
- Flexible action: flexes with the skin, reliable adjustment and protection
- Express polymerization: fast wound closure, long-lasting adaptation
- No heat development: pain-free, patient comfort, child-friendly
- Two application tips: optional precise and / or protective application
Store at room temperature (up to 30 ° C)
Sterile
Content: 0.36 ml
Quantity: 10 pcs
Reviews for:
Leukosan Adhesive tissue glue 10 x 0.36 ml purple
This product has no reviews yet.
Related products
Make sure to take a look at these related products