Kirsch medicine refrigerator MED288 - 280 liters - 670x700x1240 mm - DIN 58345
Article number: 4320671247031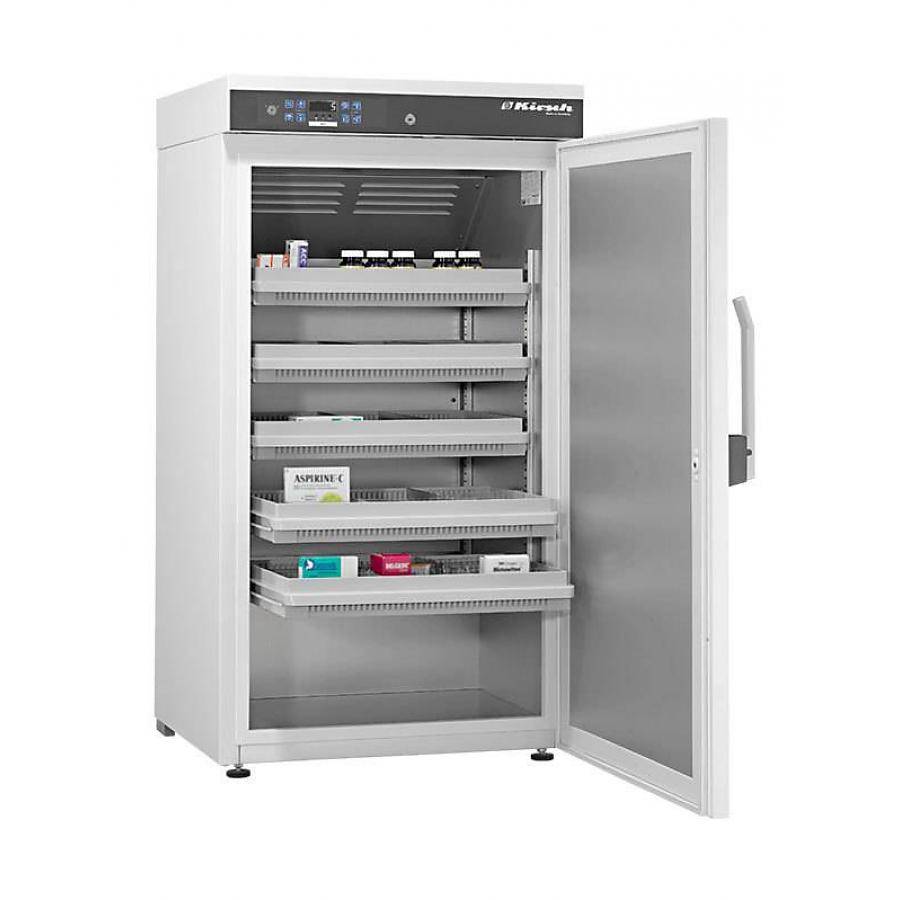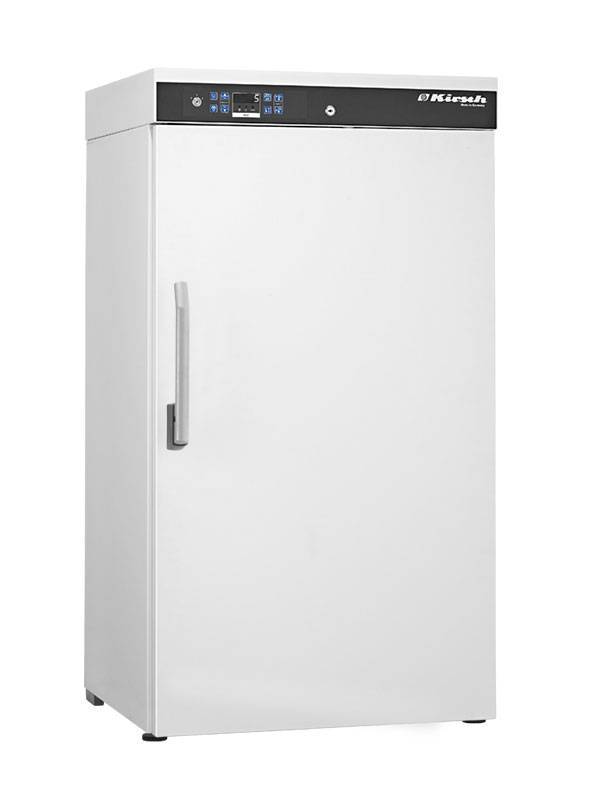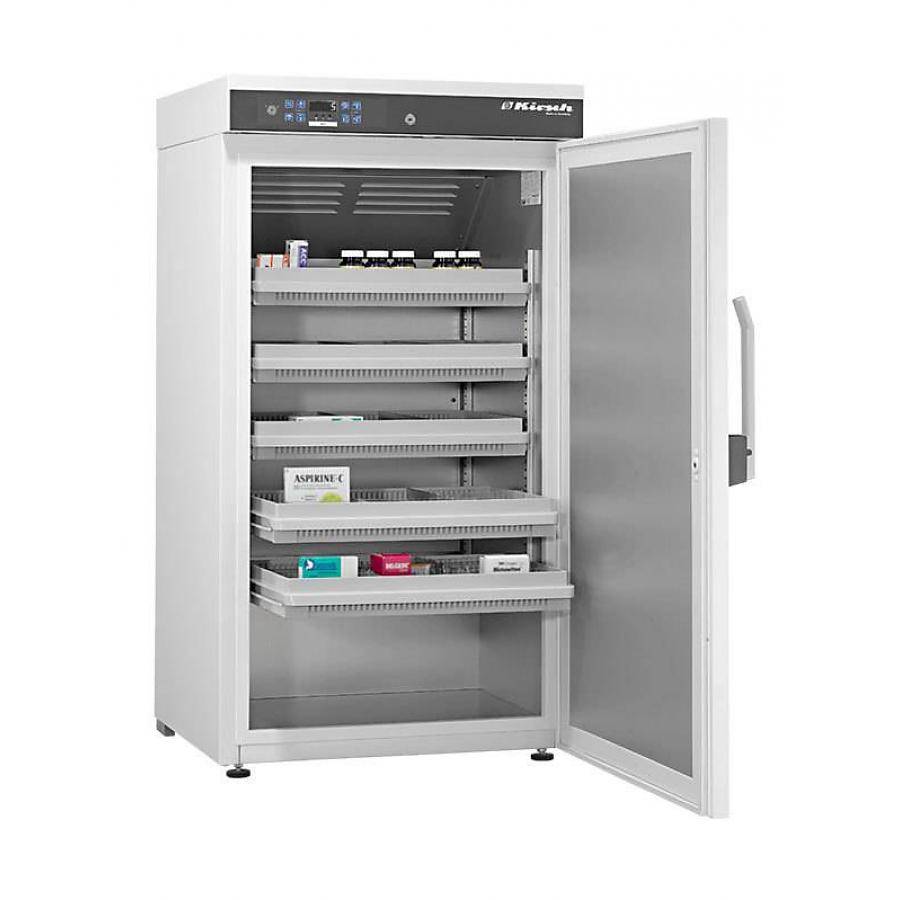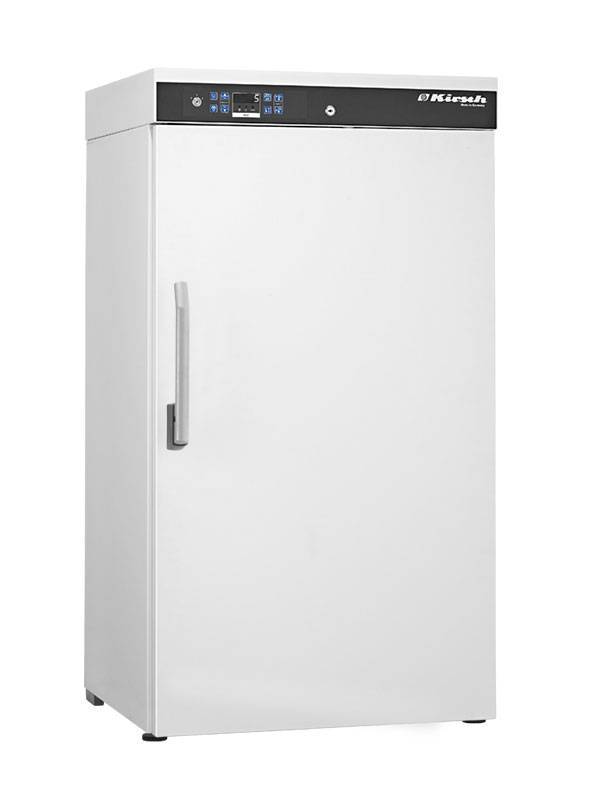 280 liters, -67 x 70 x 12.4 cm, DIN 58345
Free shipping from € 100 excl VAT (only NL)

If ordered in stock before 3 pm, shipped the same day

Both for the professional and the consumer

Discounts of up to 25% for practitioners or general practice centers

Your practice can order on account
Kirsch medicine refrigerator MED288 - 280 liters - 670x700x1240 mm - DIN 58345
The housing and door are made of stainless steel, coated with a white scratch-resistant paint. The Kirsch MED-288 has a cord length of 1.8 meters and is placed on adjustable legs so that the refrigerator can also be installed stable on an uneven floor. The interior consists of plastic walls with a protective coating. Furthermore, the cabinet is equipped with plastic drawers that can be arranged as desired.
The MED-288's self-closing door includes a door seal that is magnetically attached, which makes cleaning and replacing the door seal easier. The cooling is lockable by means of a key lock. The refrigerator door is hung on the right as standard. If desired, the door hinge can be changed during production.
The MED-288 has multiple alarm functions to protect the cooled products from large temperature fluctuations. For example, the cooling gives both a visual and an acoustic alarm at a different temperature. It also has a door alarm, automatic defrost, frost protection and a backup battery that continues to alarm for up to 72 hours in the event of a power failure. The temperature and alarm settings can be changed via the digital controller. The alarms can be passed on to an external system, by means of a potential-free alarm contact and the sensor feed-through.
DIN 58345:
DIN stands for 'Deutsches Institut für Normung' (German National Standards Authority). The DIN issues valid standards in Germany. DIN 58345 is the standard for a medicine refrigerator, which is used to store medicines at a temperature of + 5 ° C.
A DIN 58345 certified refrigerator meets the following requirements:
a stable operating temperature of between + 2 ° C and + 8 ° C
an ambient temperature to guarantee this between + 10 ° C and + 35 ° C
safety thermostat to prevent temperatures below +2 ° C
power failure detector that can give a signal for at least 12 hours with its own battery
potential-free contact to be able to forward messages to a system
optical and acoustic signals with temperature alarm
maximum noise level 60 db (A).
a door lockable by means of a lock.
Technical data:
content 280 liters
storage according to DIN 58345
temperature range +2 to + 20 ° C
internal dimensions: 530 x 500 x 1000 mm
external dimensions: 670 x 700 x 1240 mm
complete with 5 drawers with compartments
with lock and on fixed legs
220-240V, 50 Hz 155 watts
consumption: 1.00 kwh / 24h
weight approximately 78 kg.
Delivery conditions:
Delivery behind the first door (no stairs or small elevators).
An extra surcharge is charged for deliveries outside the Netherlands. Please contact us for this.
Reviews for:
Kirsch medicine refrigerator MED288 - 280 liters - 670x700x1240 mm - DIN 58345
This product has no reviews yet.
Related products
Make sure to take a look at these related products