Disinfectant dispenser soap Hygienic 5 liters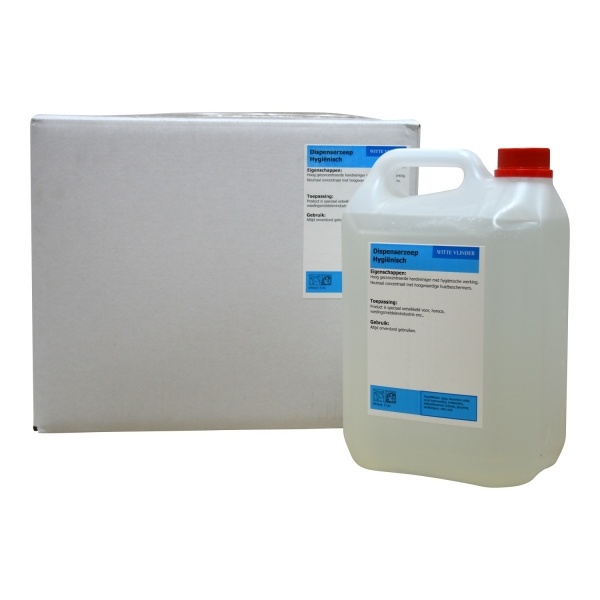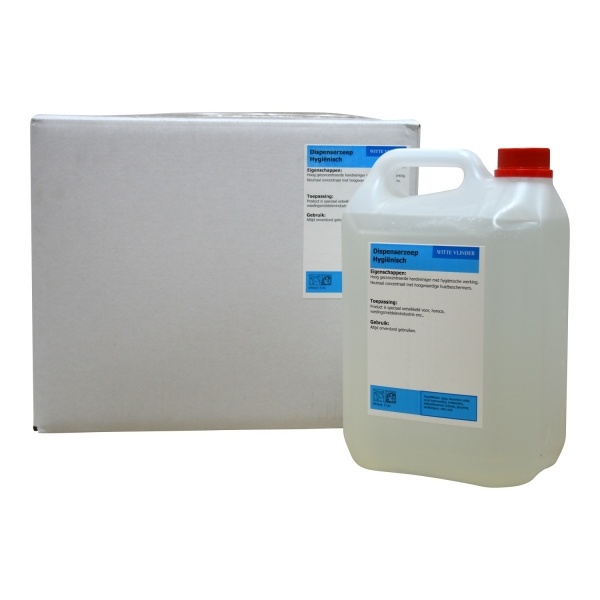 Contains Sodium lauryl ether sulphate
Free shipping from € 100 excl VAT (only NL)

If ordered in stock before 3 pm, shipped the same day

Both for the professional and the consumer

Discounts of up to 25% for practitioners or general practice centers

Your practice can order on account
Disinfectant dispenser soap Hygienic 5 liters
This hygienic soap for professional use contains Sodium lauryl ether sulphate and gives a thorough cleaning of the skin.
Color: clear
Odor: odorless
pH: 7
ECDC TECHNICAL REPORT: Interim guidance for environmental cleaning in non-healthcare facilities exposed to SARS-CoV-2 18 February 2020
.......... Tests conducted with SARS-CoV have shown that sodium hypochlorite is effective at a concentration of 0.05 and 0.1% after five minutes when mixed with a solution containing SARS-CoV [ 5]. Similar results were obtained with household detergents containing sodium lauryl ether sulfate, alkyl polyglycosides and coconut fatty acid diethanolamide ........
The product is not considered to be harmful to aquatic organisms and has long lasting effects
no negative impact on the environment in the long term.
Reviews for:
Disinfectant dispenser soap Hygienic 5 liters
This product has no reviews yet.