Opticlar D-Scope Dermatoscope Set Adapt USB Rechargeable
Article number: 100.020.281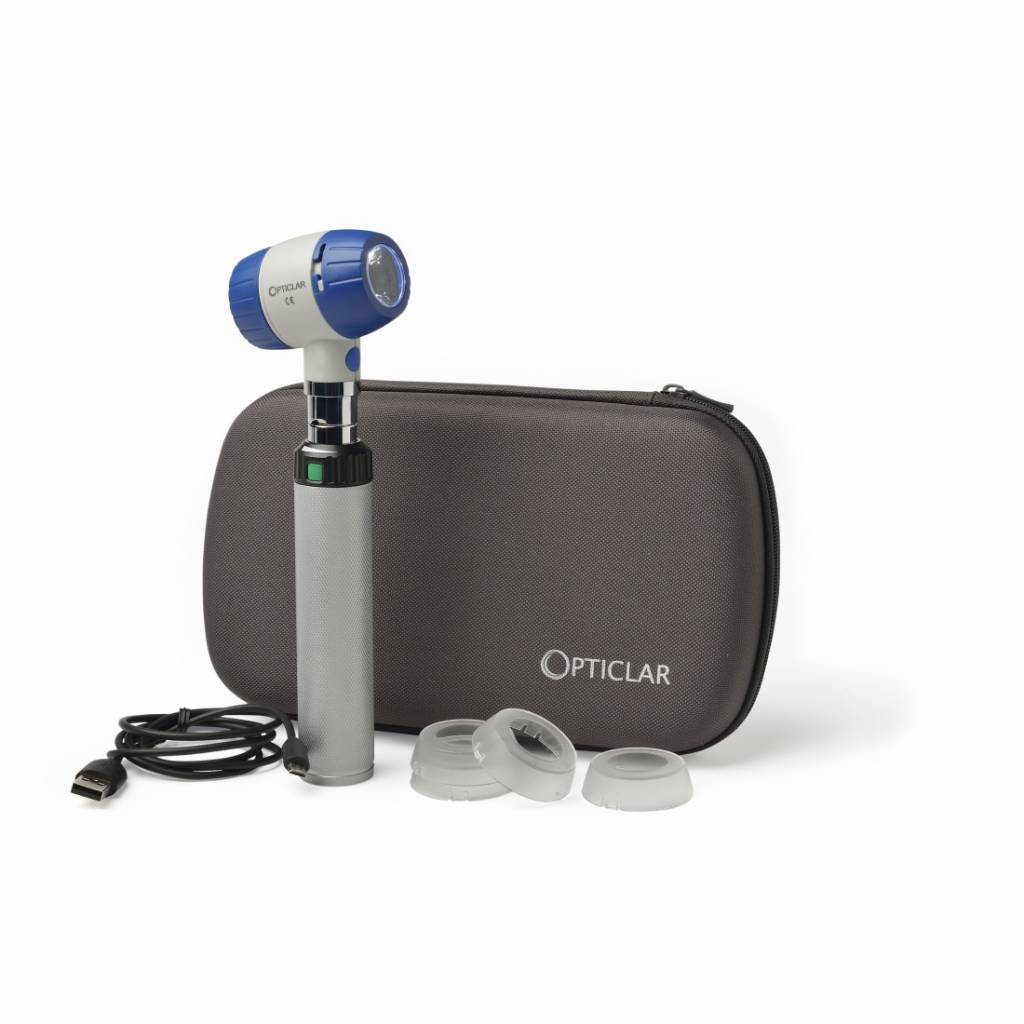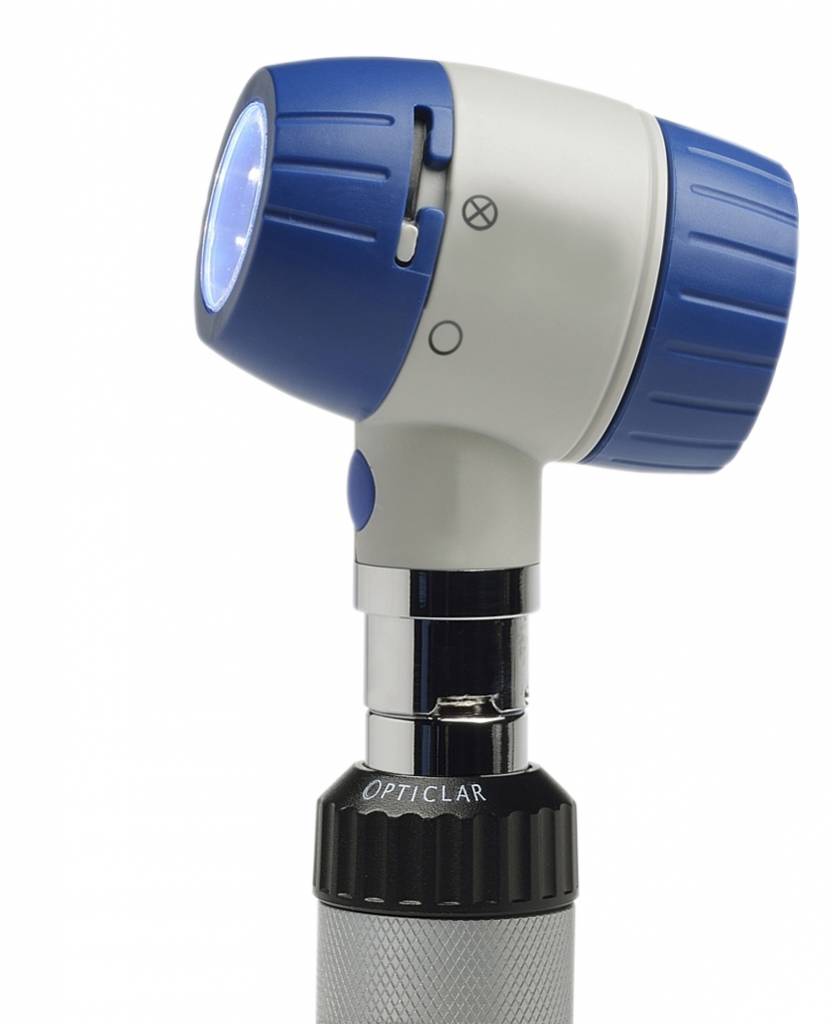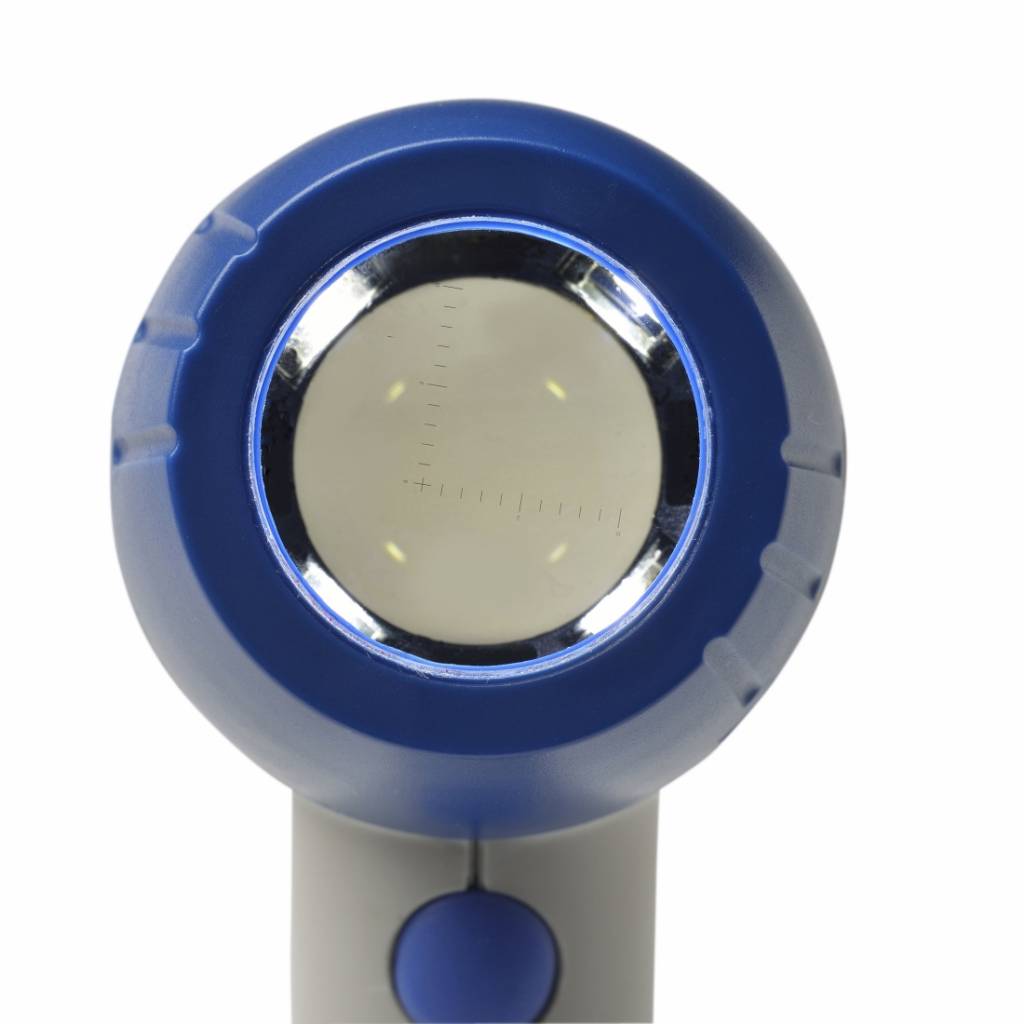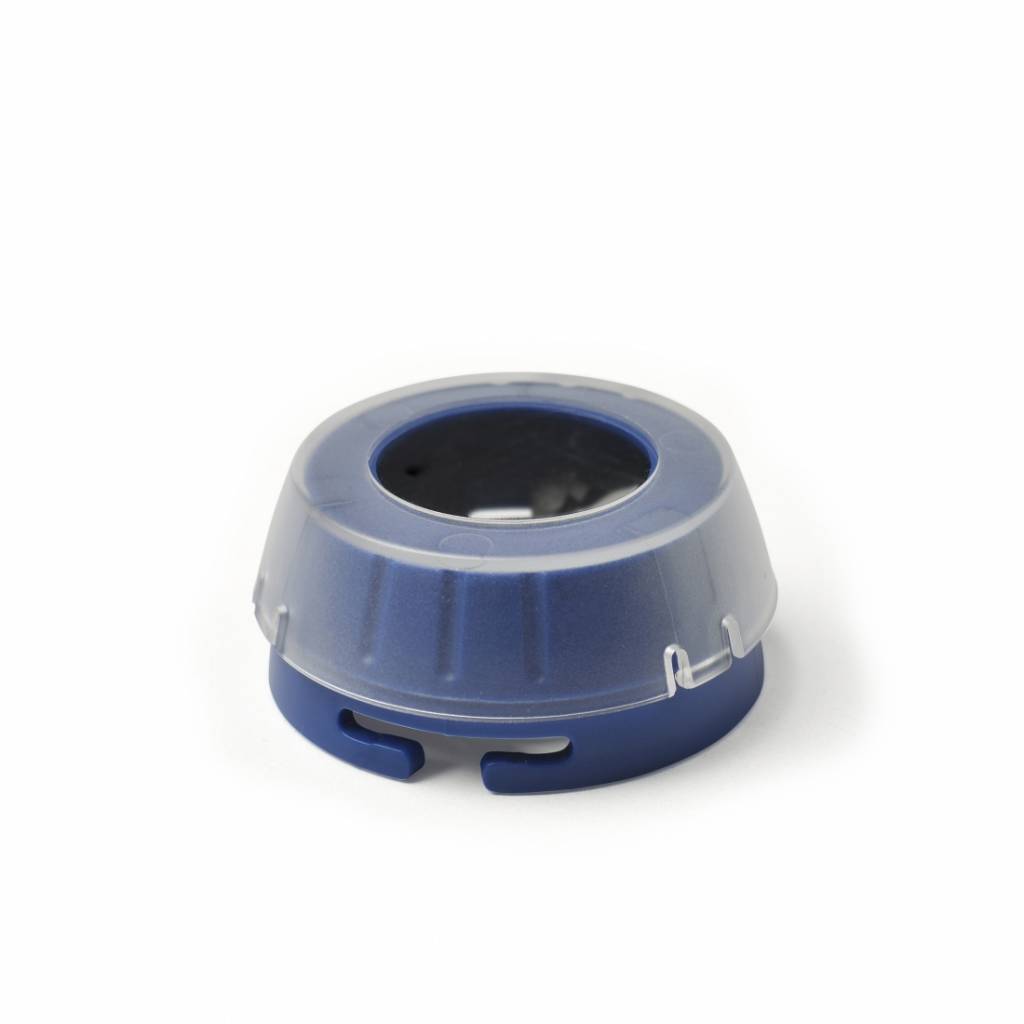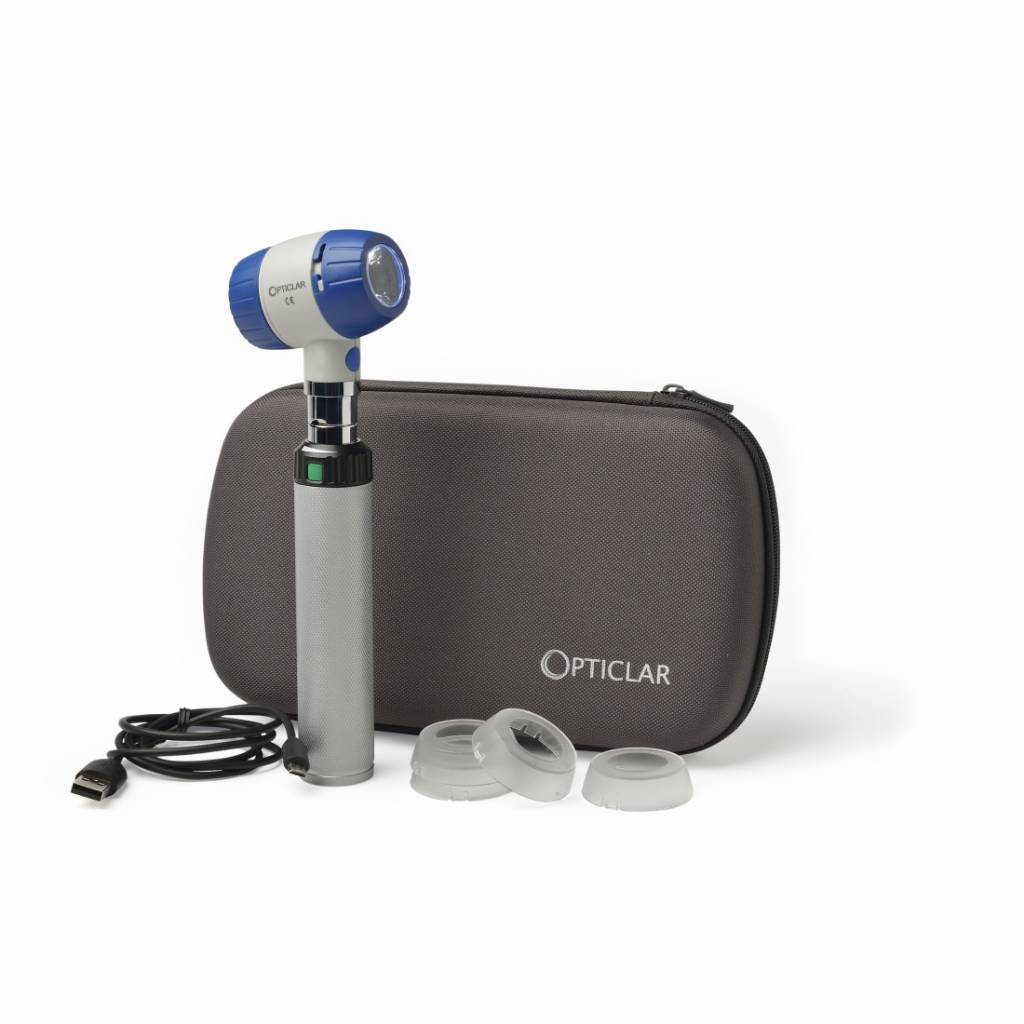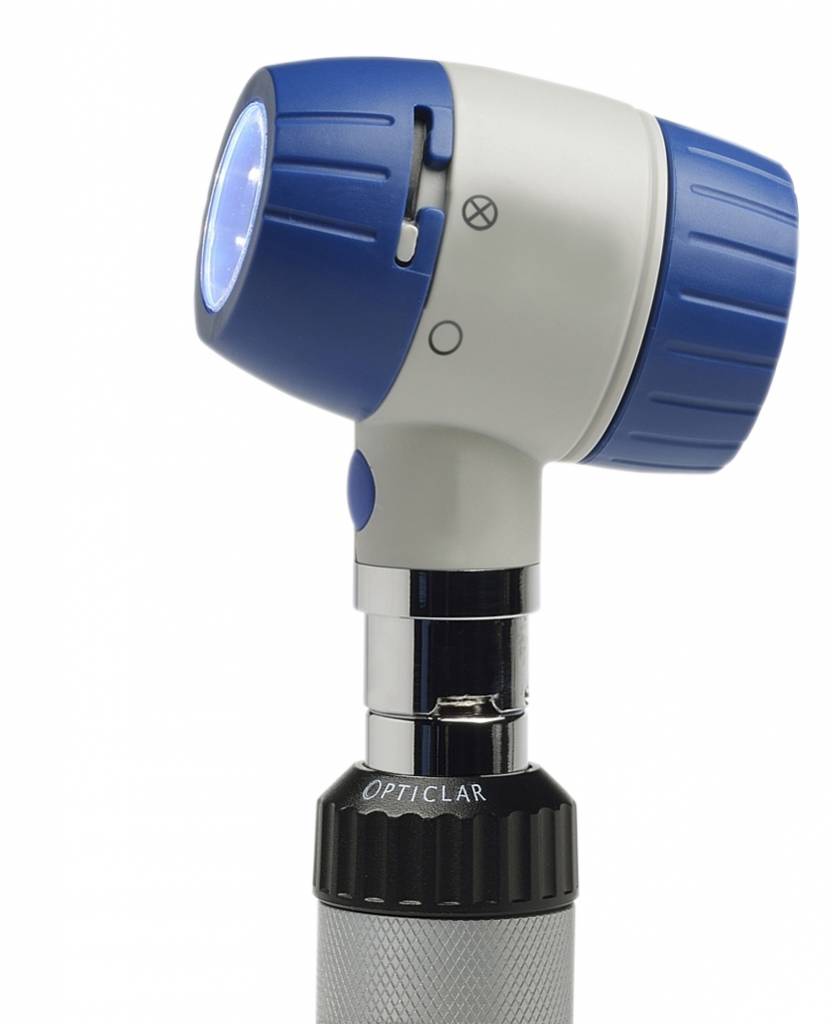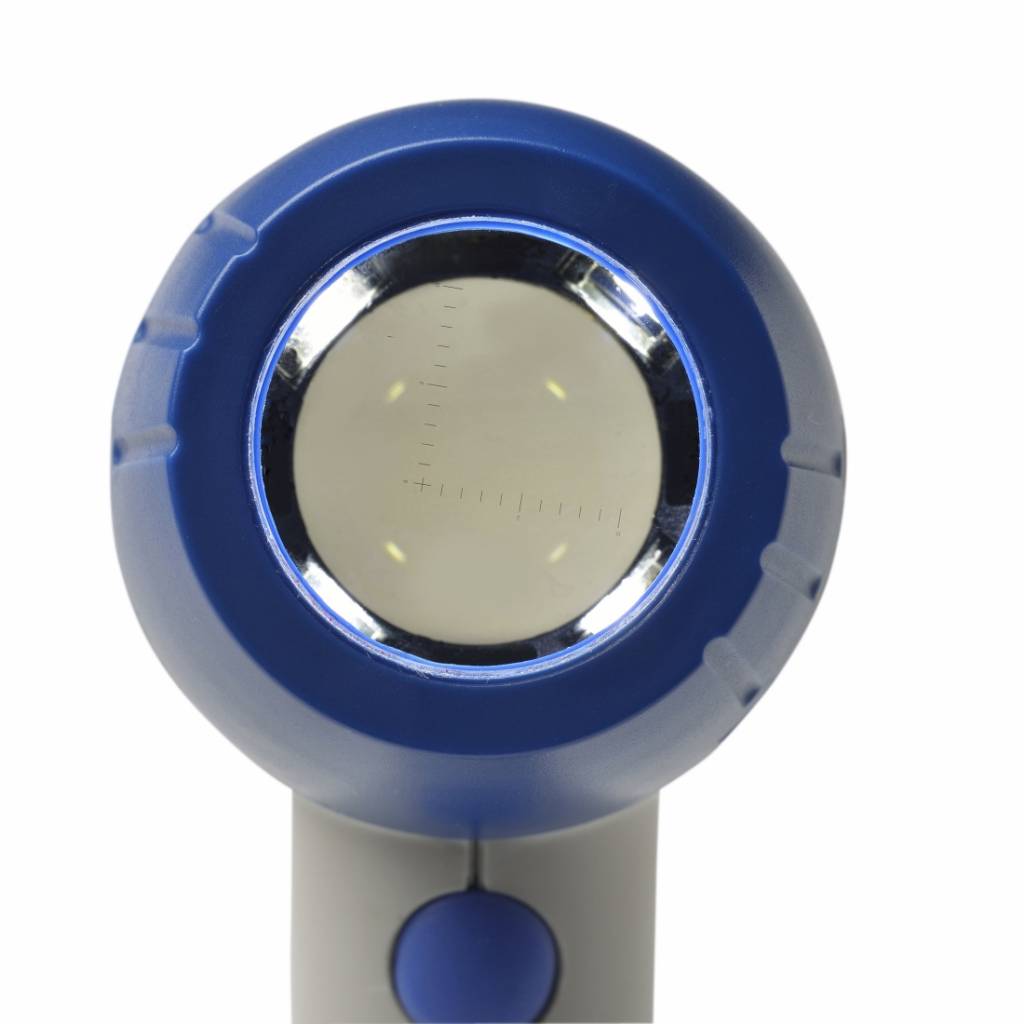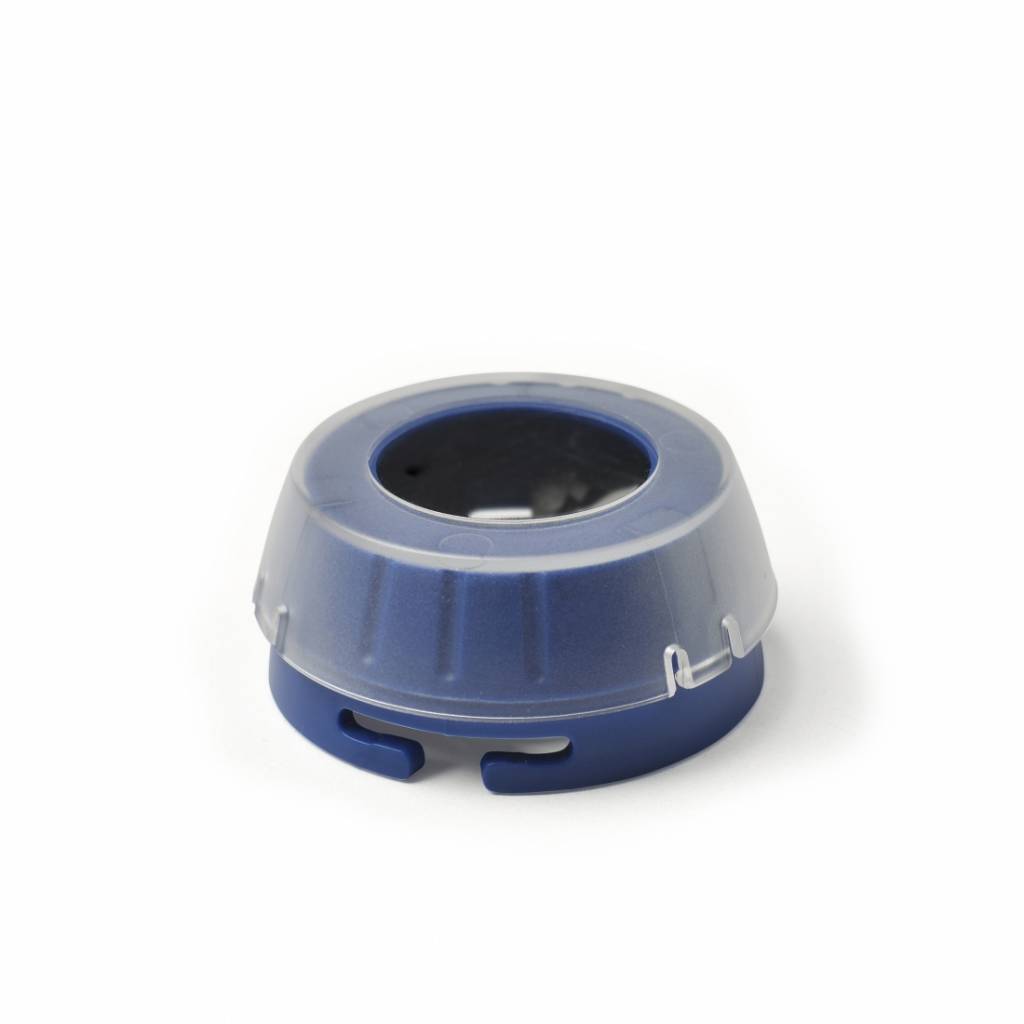 With pure glass lenses, TrueTone LED lights and iPhone clutch the most functional dermatoscope for the best price.
Free shipping from € 100 excl VAT (only NL)

If ordered in stock before 3 pm, shipped the same day

Both for the professional and the consumer

Discounts of up to 25% for practitioners or general practice centers

Your practice can order on account
Opticlar D-Scope Dermatoscope Set Adapt USB Rechargeable

Set Includes:
D-Scope with xy xontact plate with immersion/polarisation option
Adapt Lithium Ion rechargeable USB handle and cable
Combi plate holder for non contact Dermoscopy and single contact plate use
10 x single use contact plates
Zip storage case
Specifications:
Charging time: 12 hours initial, 8 hours normal
Running duration: > 20 hours
LED illumination life: > 10,000 hours
LED guarantee: 10 years
Description
The NEW OPTICLAR VISIONMED D-Scope Dermatoscope takes dermatology to a new level. Packed with features and benefits that have been requested by top specialists in the Dermatology field. Fantastic performance combined with superbly competitive pricing makes the OPTICLAR dermatoscope the all round best proposition when considering new equipment.
Powered by 4 high performance LEDs for superb illumination
Provides an excellent screening tool for early detection of malignant melanomas
First class optics ensure excellent edge to edge magnification free from spherical and chromatic aberration
Record and document findings with the excellent operating microscope derived optics ensuring first class images using either a simple compact camera adaptor, SLR adaptor or Smart phone camera adaptor
Switchable Polarisation/Immersion Dermoscopy and non contact Dermoscopy
Initial examination is easily accomplished using the Polarisation setting on the rotating contact plate, if more detailed examination is required simply rotate contact plate to immersion setting and apply the chosen contact medium, no need to change contact plates
If non contact examination is required simply exchange xy plate for the non contact plate
Unique to D-Scope – Worlds first single use contact plate system
Simple and effective solution to minimise cross infection – if accessing personal areas such as the genitals and anal region fit the disposable contact plate holder and clip on the disposable contact plate
When finished simply flick the disposable contact plate into a suitable clinical waste receptacle
Disposable contact plate system can be used with either polarised light or for immersion dermatoscopy
If the lesion is difficult to access simply remove contact plate and fit the extended small lesion plate, access can now be made between fingers and toes and other hard to reach areas
Adapt USB Rechargeable Handle
Lithium Ion
Robust metal sleeve
Knurled surface for maximum grip
USB end cap charging point
Rotary control allows the LED brightness to be easily adjusted
Reviews for:
Opticlar D-Scope Dermatoscope Set Adapt USB Rechargeable
This product has no reviews yet.